Summer is officially upon us and that means it is my absolute favorite time of year.  Ever since I was a little girl, I can remember waiting for the Summer months to begin so that I could have Summer break, and also because I hated the cold.  I live for warm weather and I am right next to the ocean which means tons of beach days will be happening over the next few months and I cannot wait.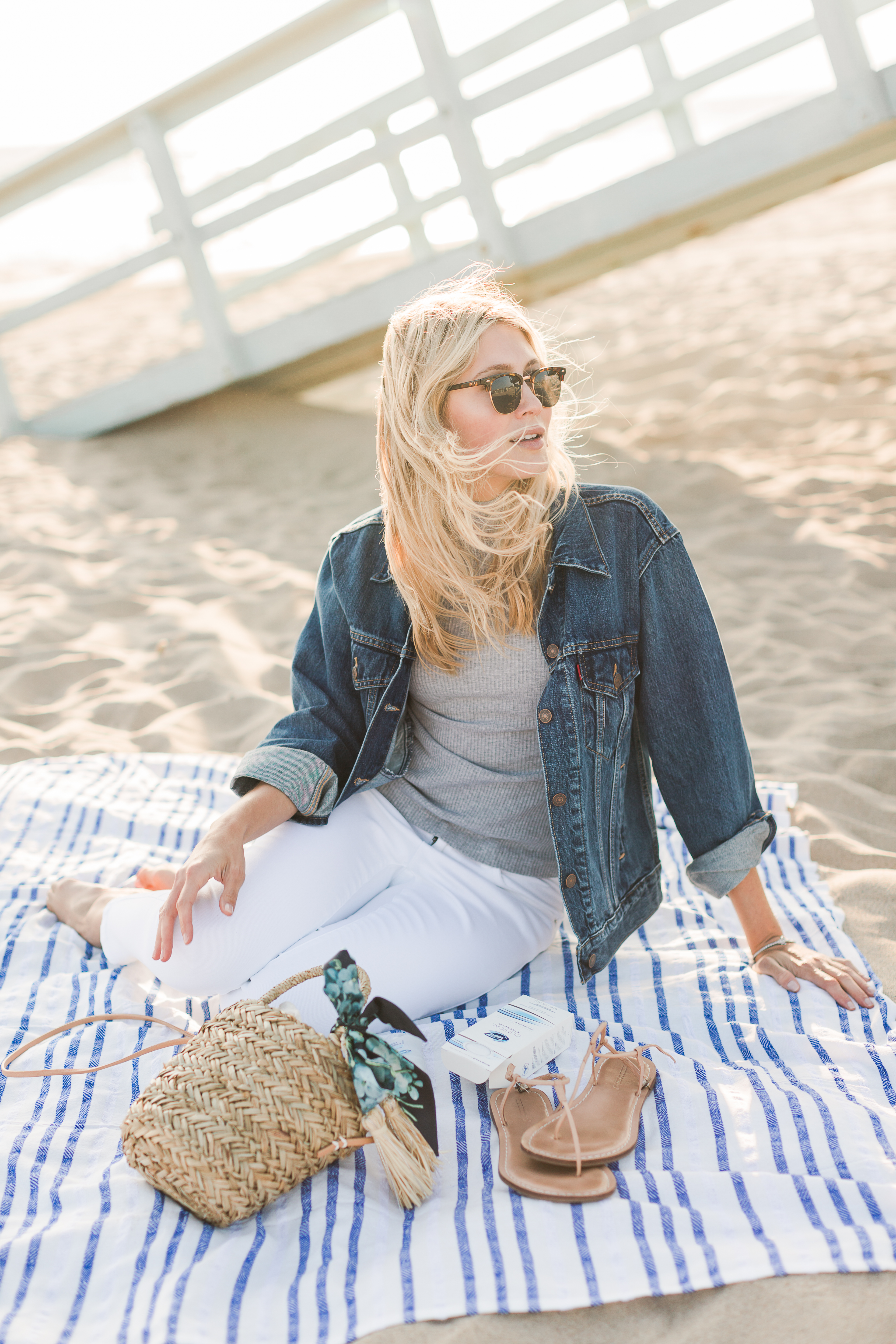 That being said, the one thing I dislike about the weather warming up is that I tend to sweat more.  For as long as I can remember I have been trying various deodorants and none of them have worked very well.  They start out strong but an hour in, they just stop doing their job and by the end of the day, I might as well burn the shirt I am wearing. Recently I tried out
Secret
 Deodorant which is the only deodorant brand that is specifically created for females.  I was so pleasantly surprised with how well the antiperspirant worked and I didn't reapply at all during the day. I started dry and stayed dry all day with
Clinical Strength Invisible Solid
and it goes on dry with a smooth, even application.  I can't even believe I have gone my whole life without this product until now.
I actually was thinking about a lunch meeting I had a few months ago and I don't know if I was warm or nervous but I could not stop sweating (so embarrassing to admit but true).  It was most likely a combination of both nerves and warmth but I cannot tell you how distracting it was during the meeting.  It was all I could focus on and I kept wondering if the two girls I was meeting with noticed.  I am certain they didn't but it is times like this that I wish I had known about
Secret's Clinical Strength Invisible Solid
deodorant.  If I had used it I know that I would have felt much more in control and confident during my meeting, not to mention more focused.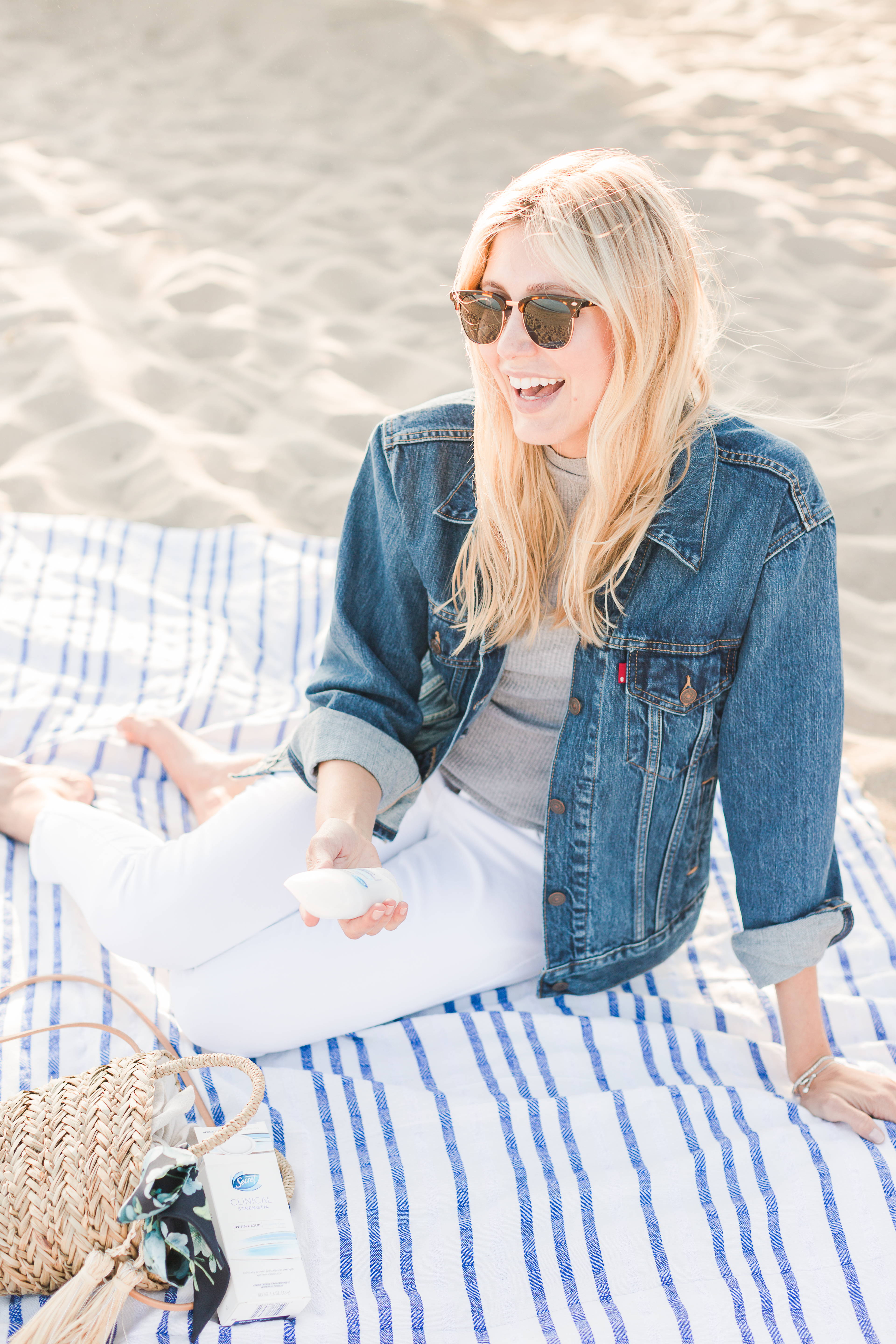 Moving forward, this is definitely going to be a product I use on a regular basis.  I love how smooth it goes on and how long it lasts so I won't be doing anything this summer, especially going to the beach, without this product in my beach bag.  If you are like me and looking to try something new that actually works, you can purchase it at Walmart in this
link
 and thank me later.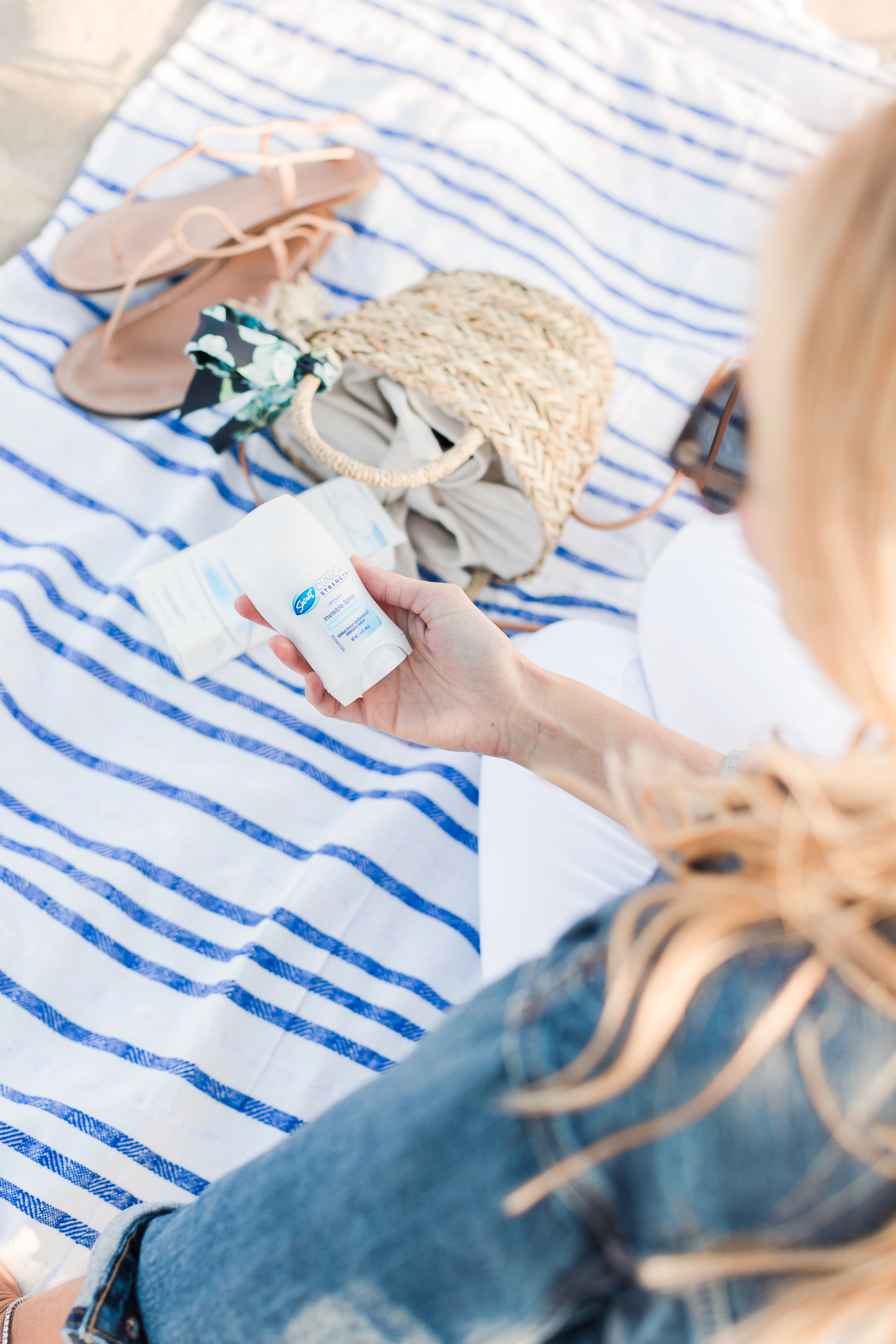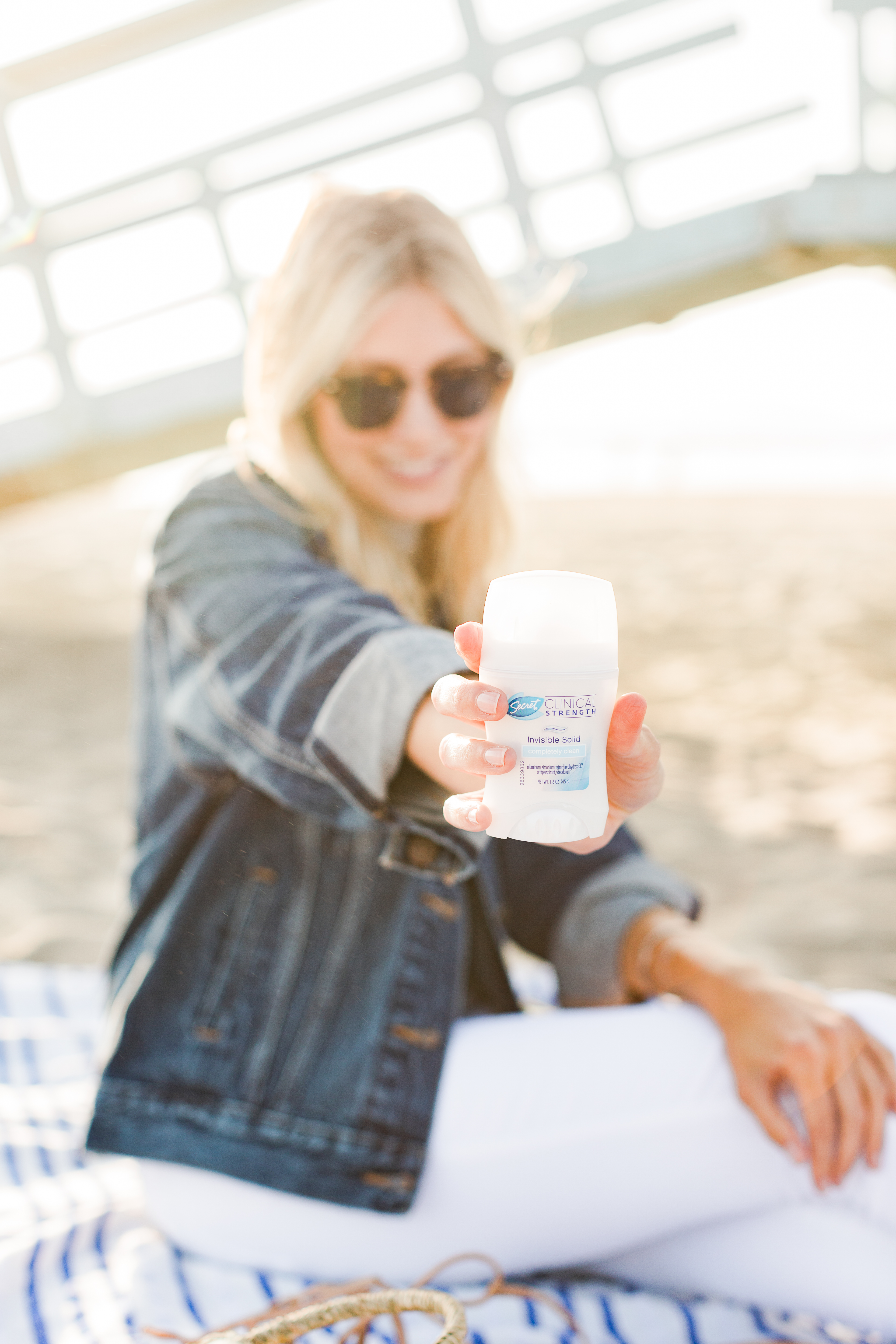 Sponsored by Secret Clinical Strength Deodorant.
{ Photos : Tyler Chase }