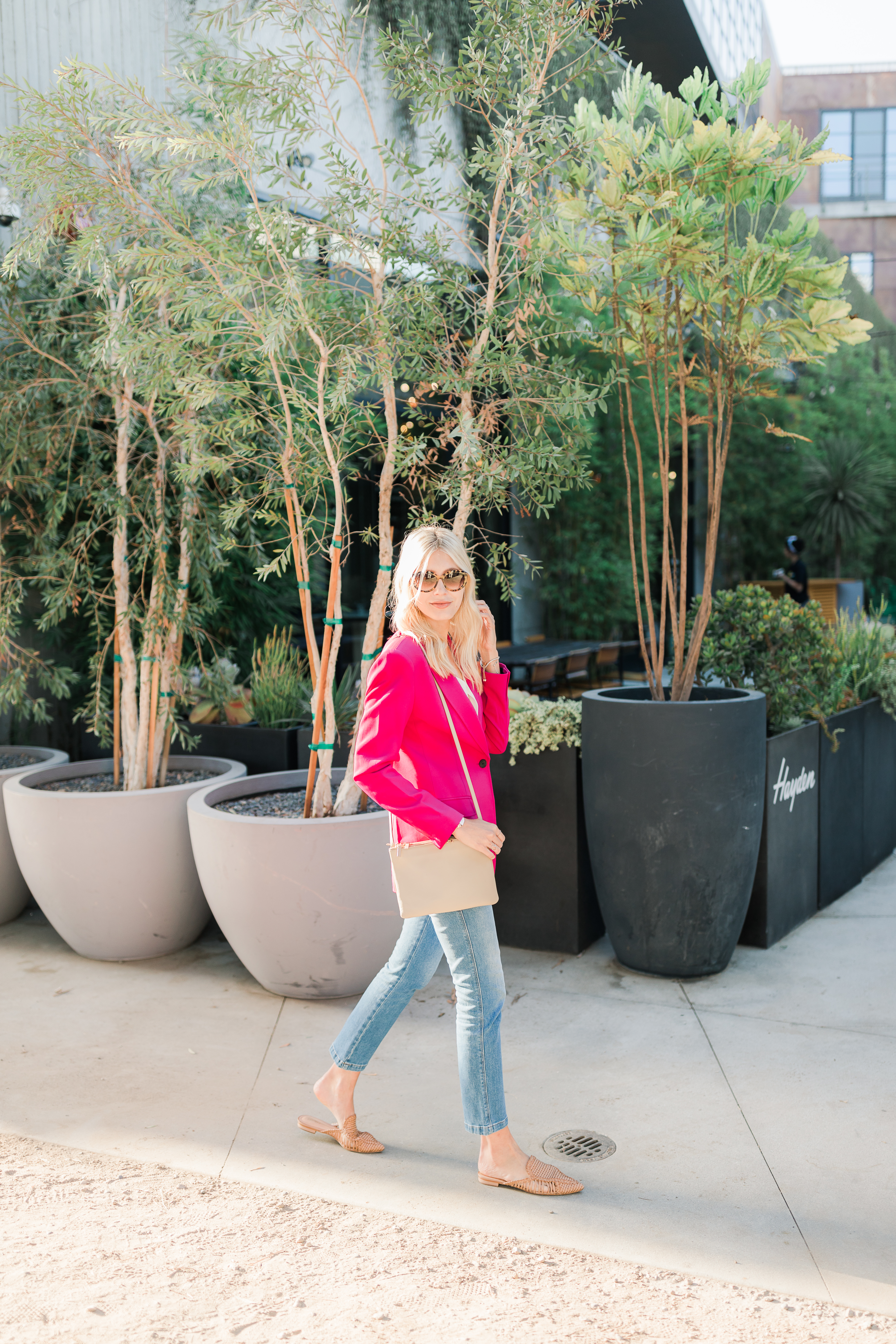 New York Fashion Week is always my very favorite time of year.  I love being in the hustle and bustle of the city, and the weather typically cools a bit which makes it the perfect time to break out my fall looks and actually get to wear them.  It is also the perfect time to swap out my summer wardrobe to make room in my closet for some key fall purchases.
Speaking of fall purchases, I have been doing a lot of my online shopping on eBay lately.  It is so easy to find whatever I am looking for whether it be clothing, shoes, or a handbag.  Did you know you can find brand new, never been worn items with the tags still on them? I love searching for an item and finding it, only to find out it is a total steal to buy.  
Some of my favorite NYFW trends this year are suiting pieces, statement sleeves, drawstring elements, and tons of color.  EBay makes it so easy to wear the latest trends from fashion week in an everyday way.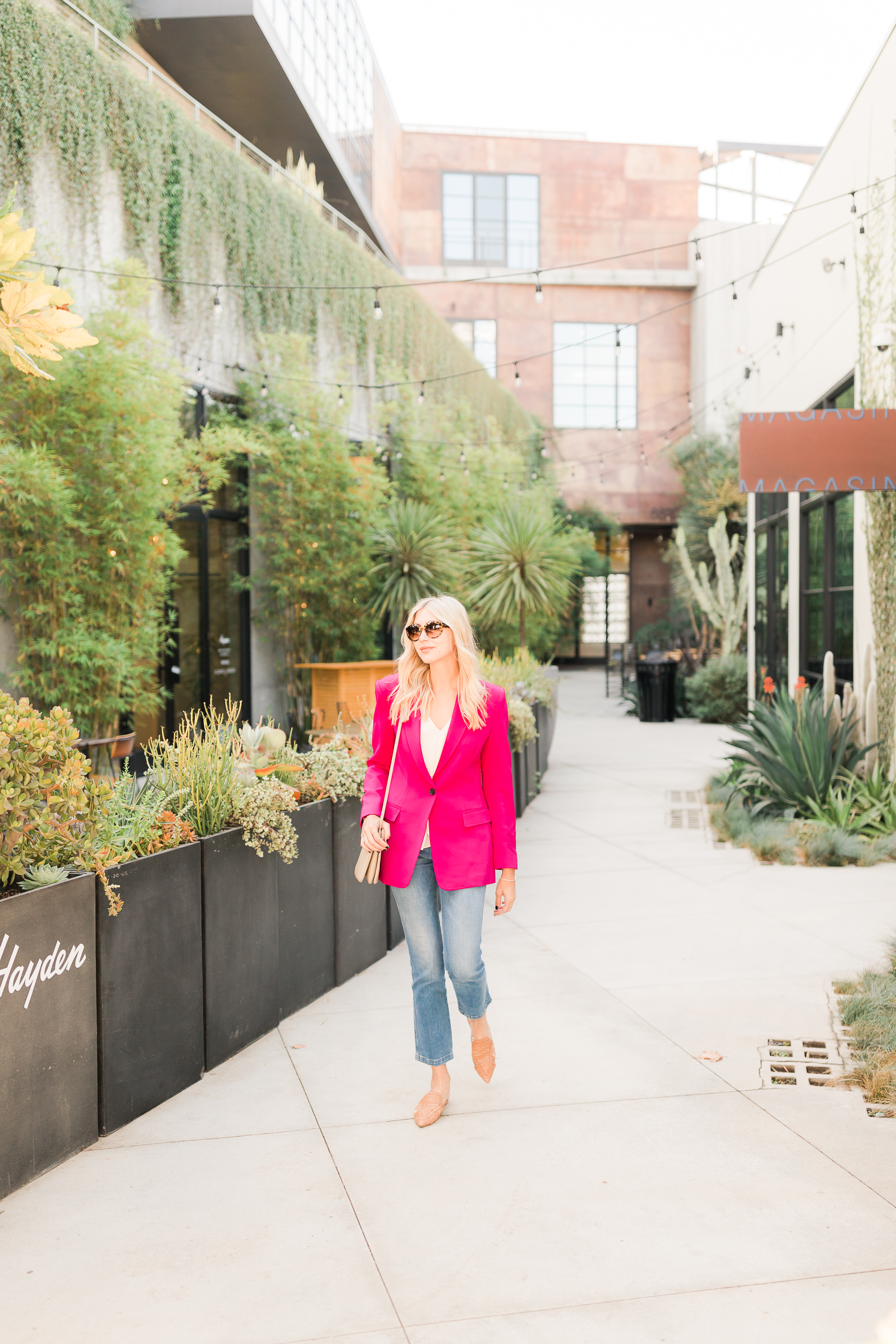 The second I found out that hot pink was making a major comeback, I scooped up this bold pink blazer which is already on heavy rotation. I love throwing on a blazer with a simple top and denim.  It immediately elevates a look and makes me feel more put together. I also love how the color adds a whimsical vibe to an otherwise more serious piece of clothing too.
I have always been a fan of loose fitting dresses (as long as I can remember) but the drawstring detail on this dress adds just the right amount of shape.  I also love the bold orange hue. It is perfect to wear currently or next spring season and I love getting double duty out of pieces.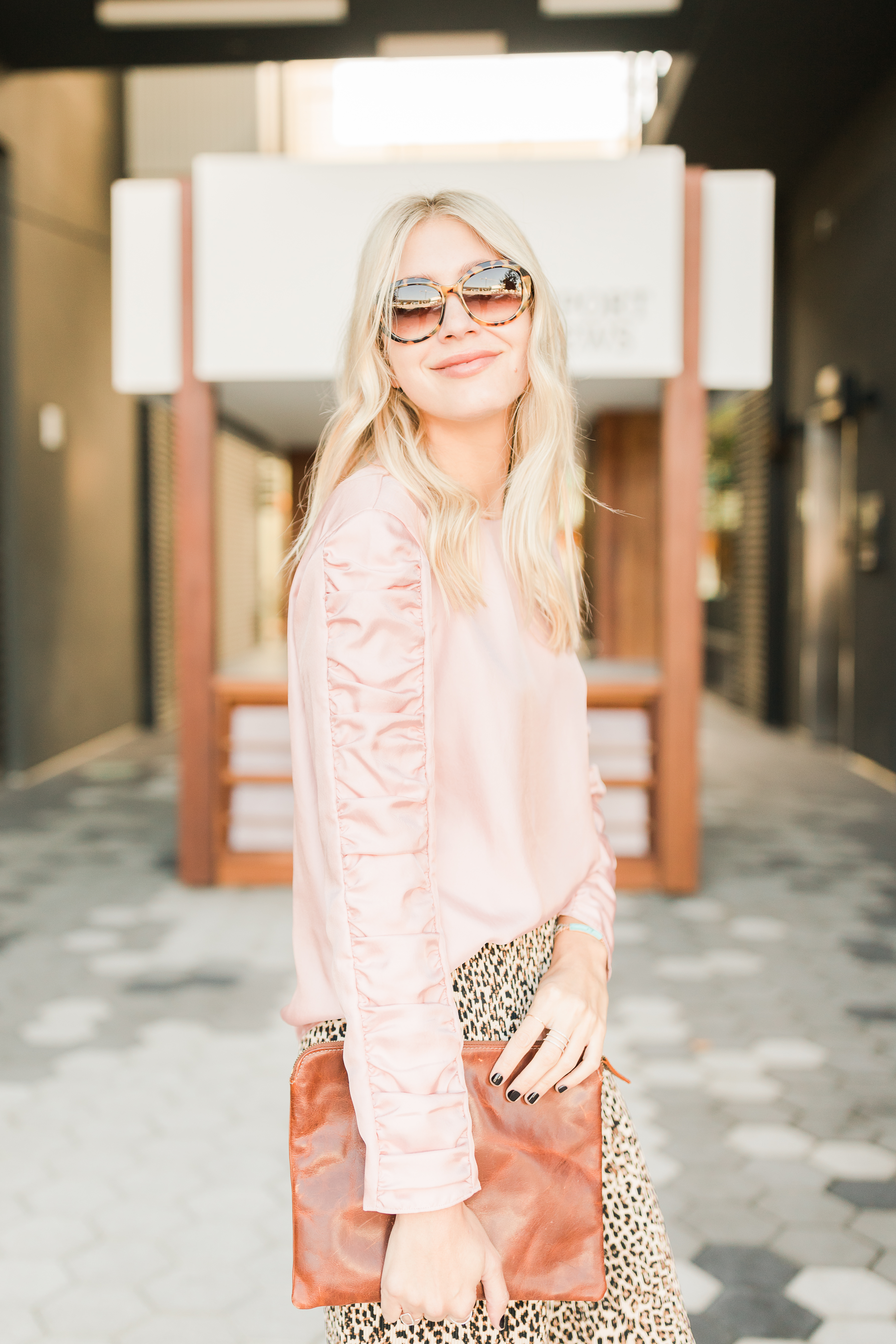 Not going to lie, when I found out puffy and statement sleeve tops were going to be big, my mind immediately went to that old Seinfeld episode about the puffy shirt and I couldn't help but laugh. That being said, I am obsessed with this trend because it makes otherwise plain shirts feel exciting and new.  This pale pink version of the trend is such a fun way to add a subtle nod to a puffy sleeve and I love that. I paired this top with my favorite loose leopard print cropped pants to wear this look now, and in the spring can easily swap in my favorite white denim skirt or pants with this.
Thank you eBay for partnering together on this post.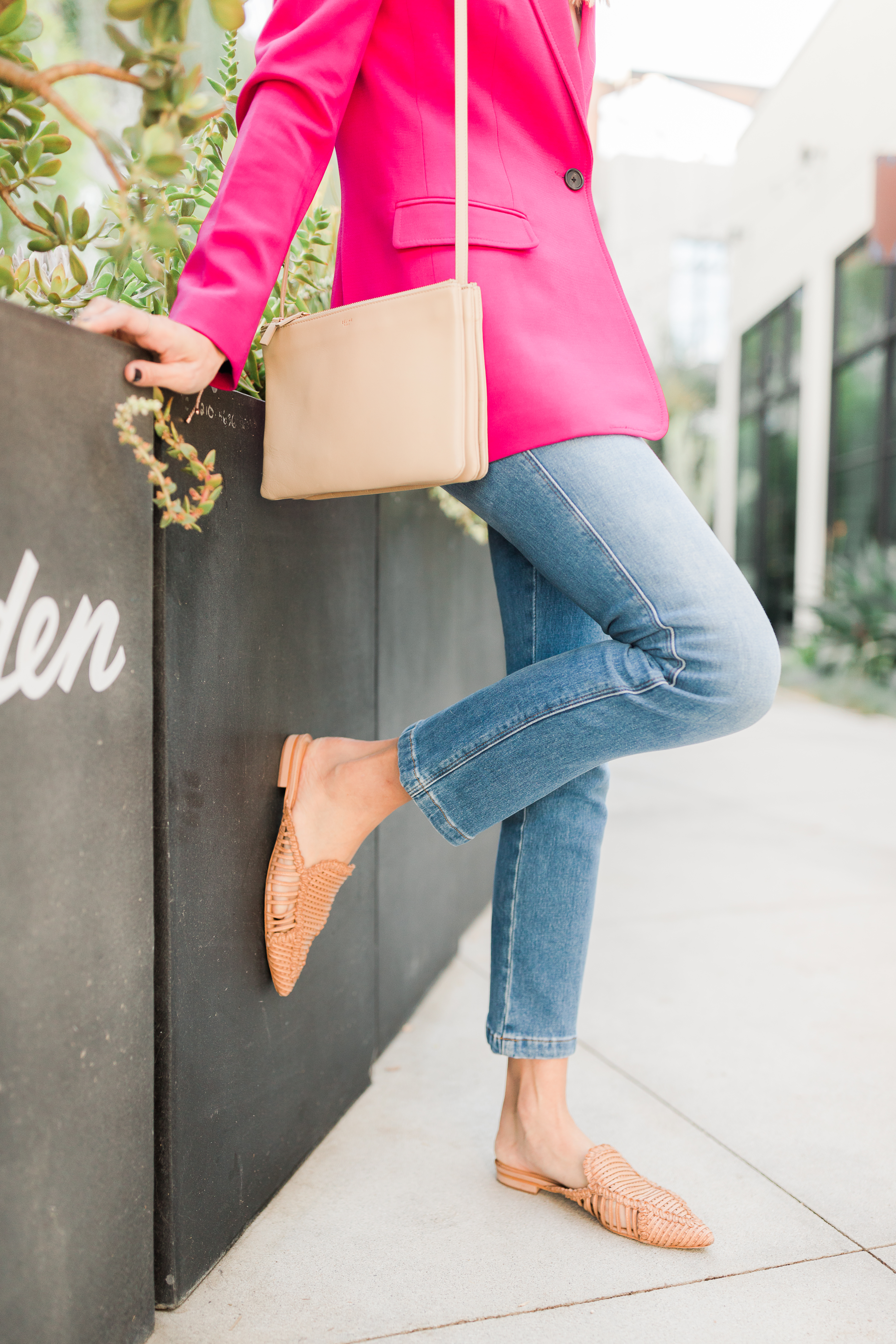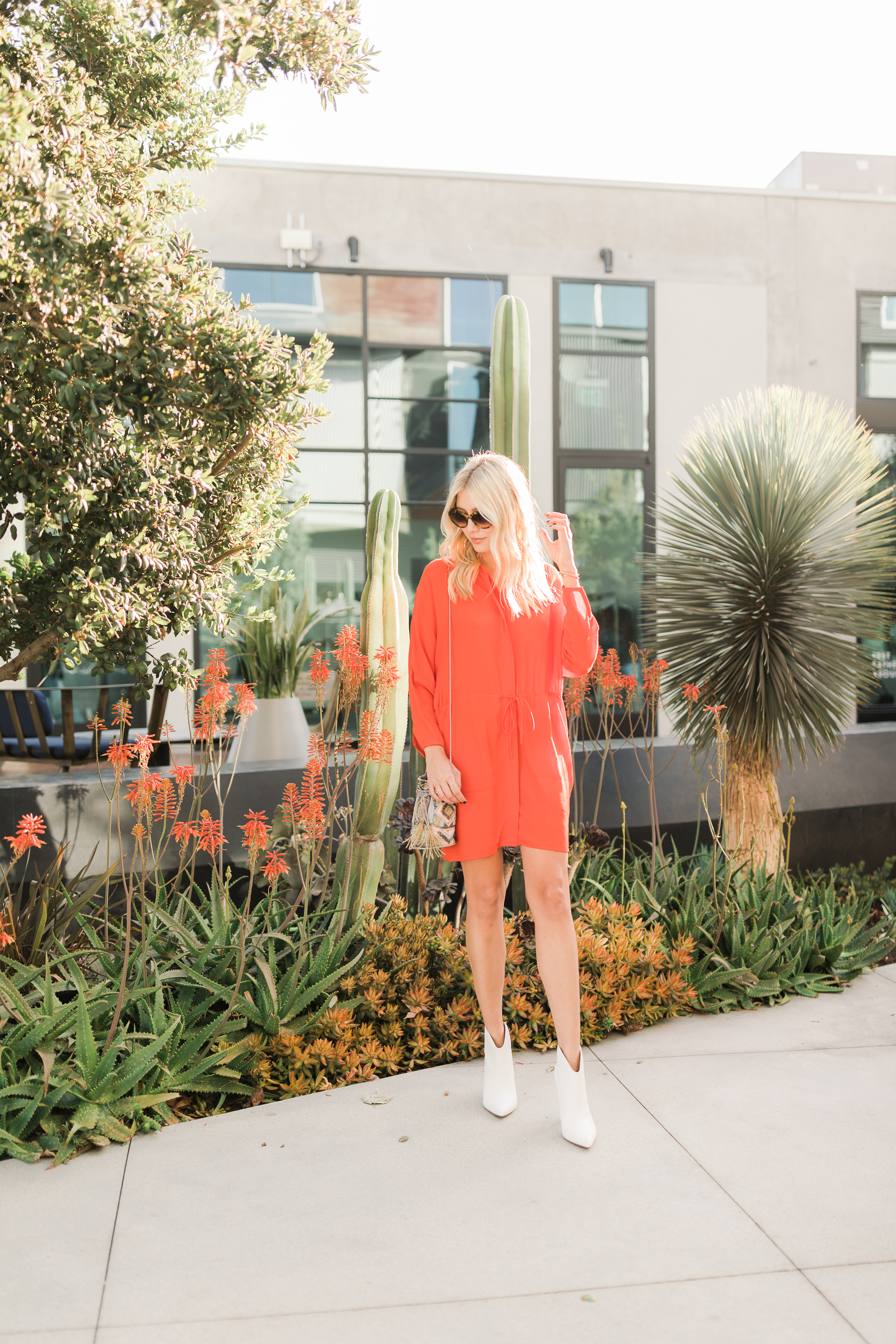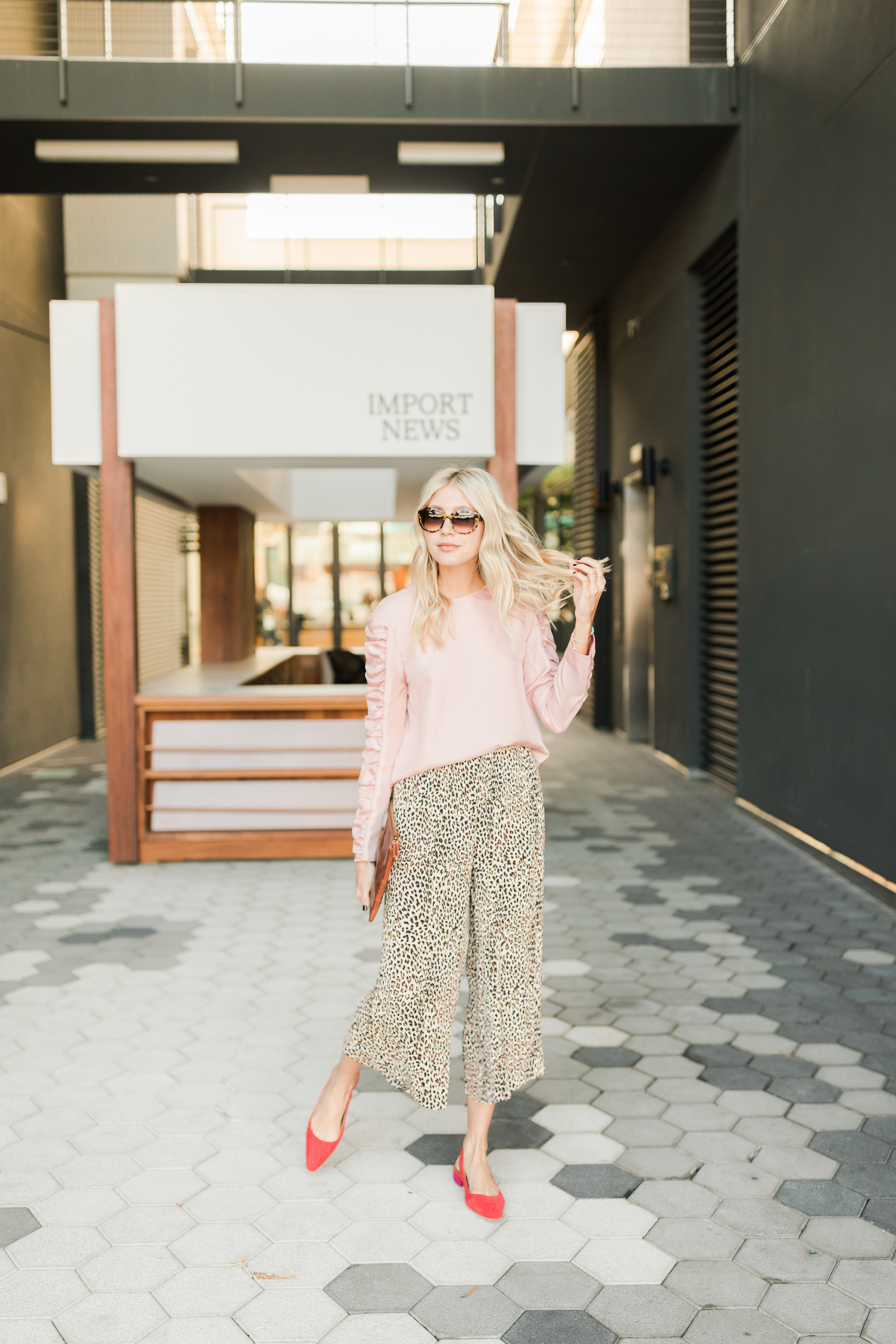 { Photos : Tyler Chase}