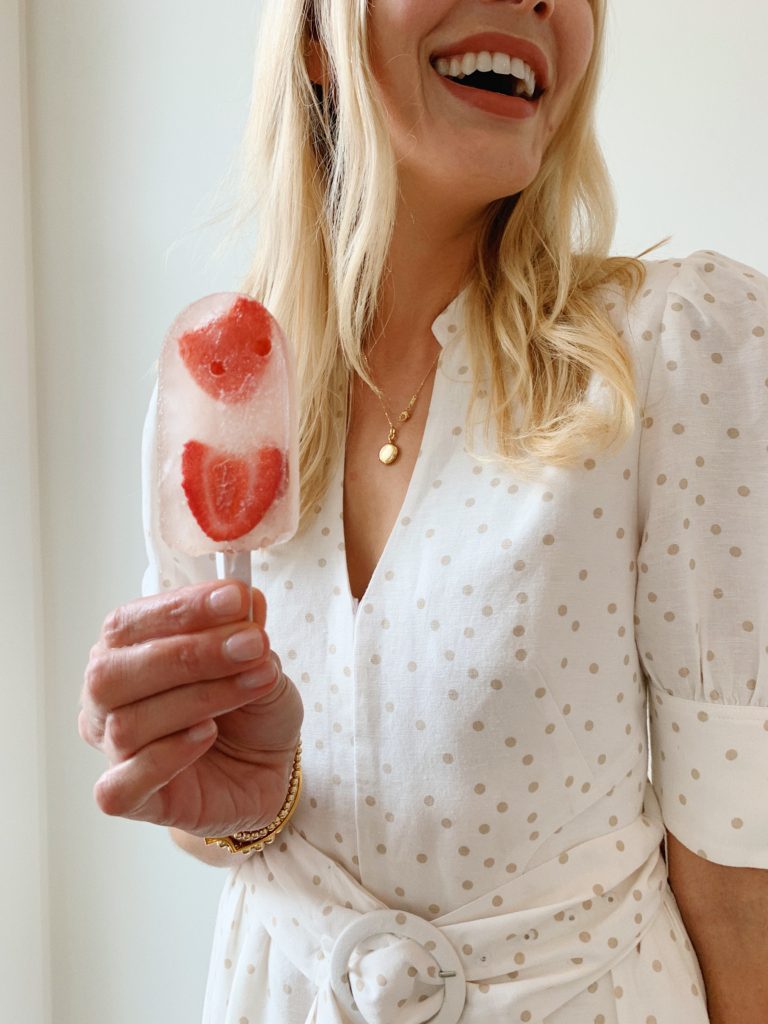 One of my favorite sweet treats as a child was a popsicle during the summer. I recently came across a recipe book for boozy popsicles and knew I had to have it. Popsicles + alcohol are the perfect adult treat and way to elevate a popsicle. Whether entertaining this summer or just making them for yourself, these are a great and beautiful dessert alternative that is unexpected and fun. I partnered up with my favorite girls from Art of Being Female to share these delicious "elderflower and rosé spritz pops." I promise, they do not disappoint.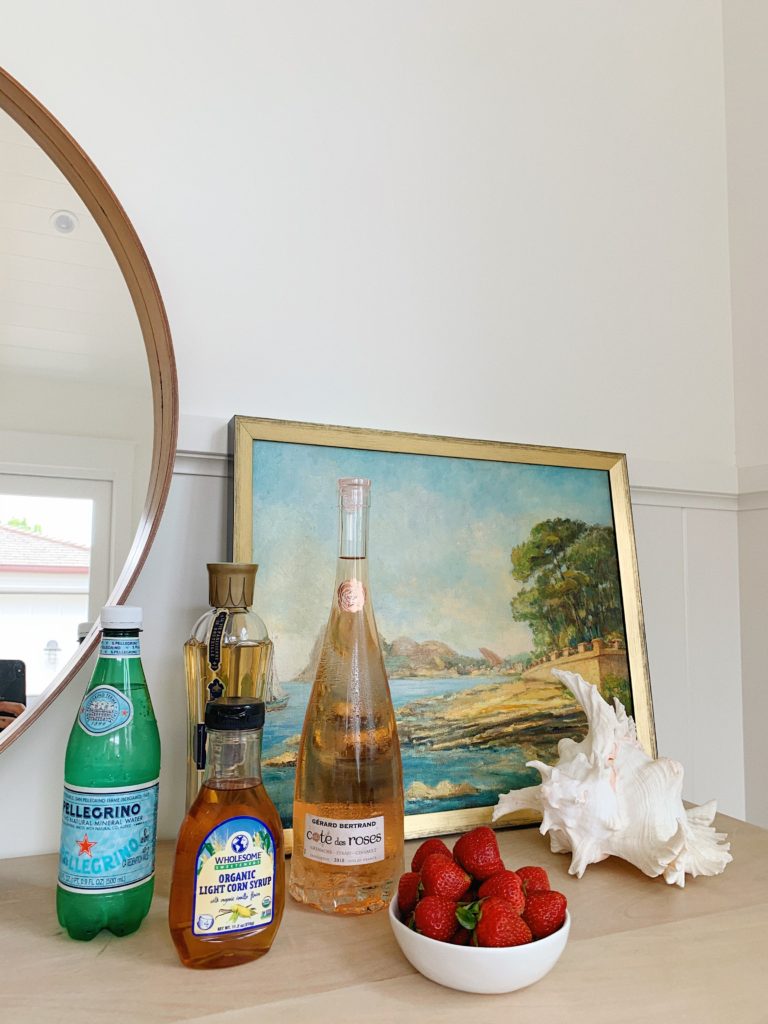 Ingredients and Equipment Needed :
100ML (3 1/2 FL OZ) Elderflower Liqueur
150 ML (5 FL OZ) Rosé
60 ML (2 FL OZ) Light Agave Syrup
250 ML (8 1/2 FL OZ) Sparkling Mineral Water
8 Strawberries, Hulled and Sliced into 2
Measuring Jug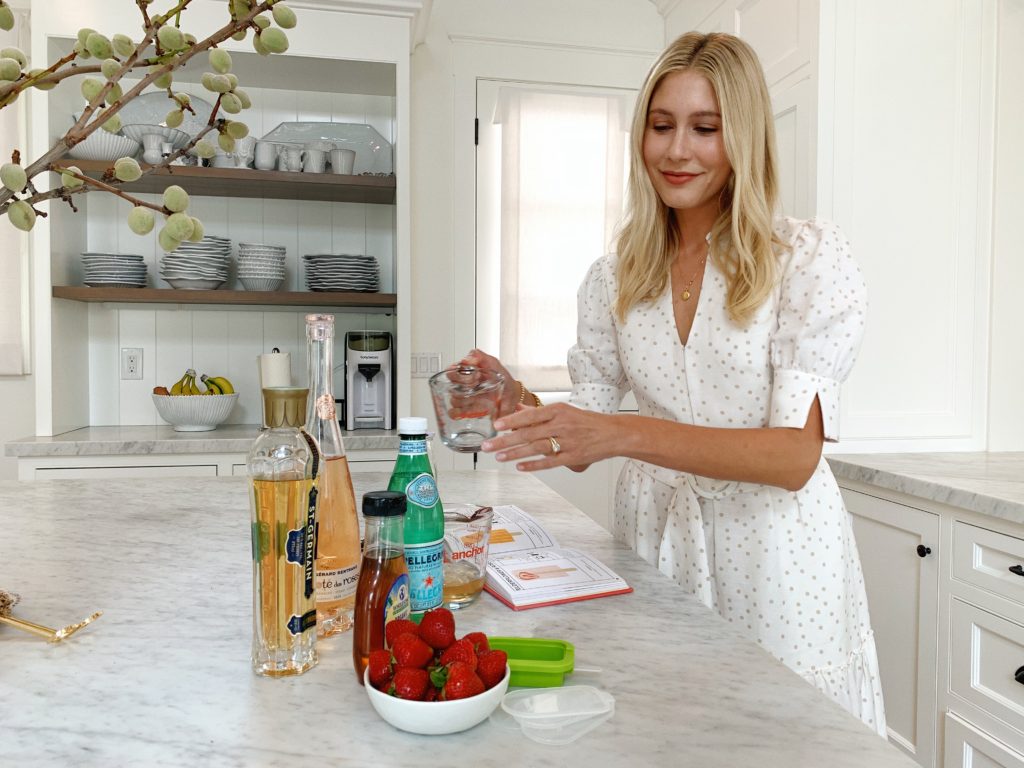 Mix the elderflower liqueur, rosé, agave syrup, and water in a jug. Pour into the popsicle molds. Slide 2 strawberry slices into each mold. Place the lid on the tray and slide into the lid slots. Freeze for 12-14 hours until solid. Enjoy!
Recipe serves 8.