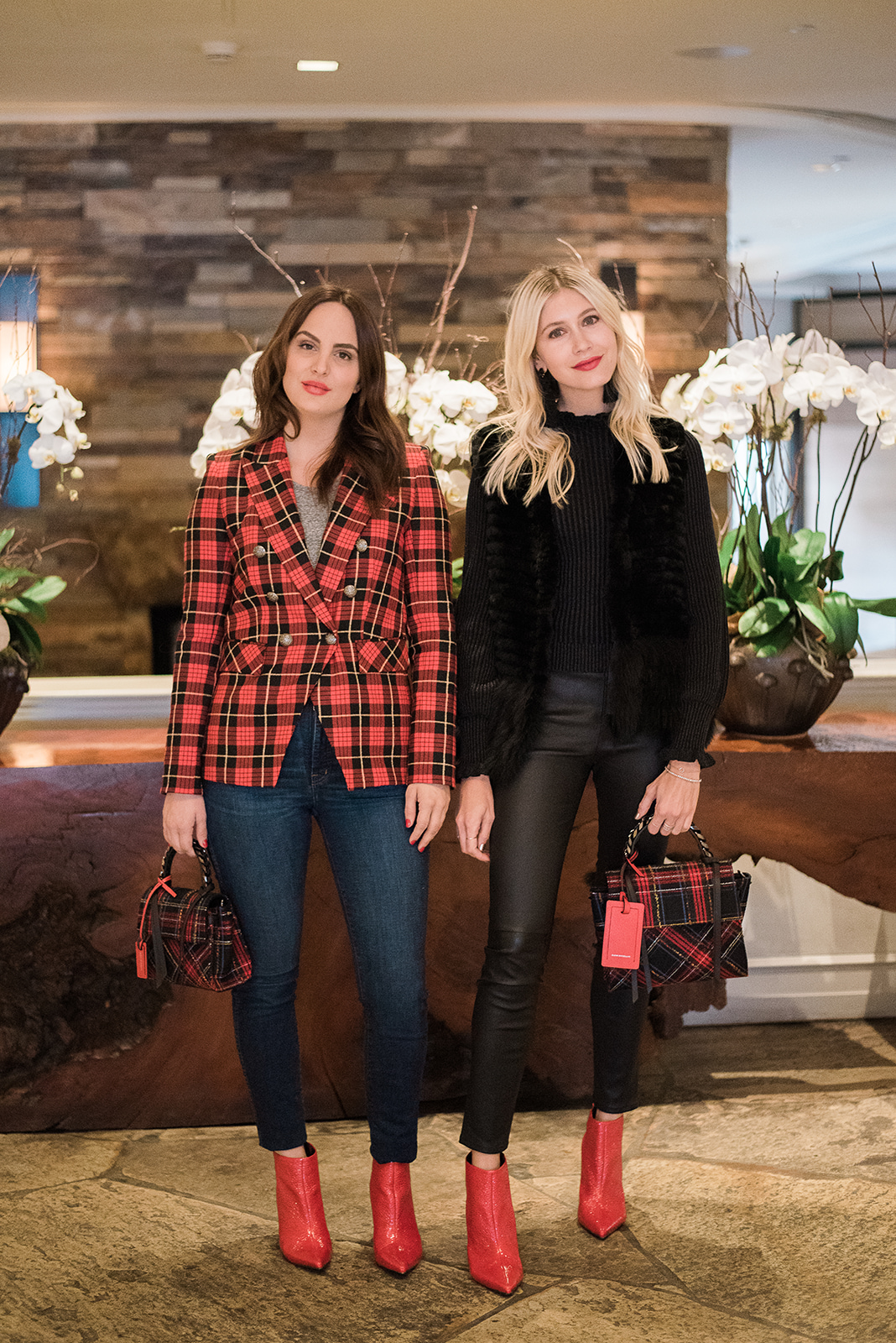 The Fifth Label Black Long sleeve Knit | Love Token Black Fur Vest | DSTLD Black Leather Leggings | Kenneth Cole Red Patent Boots | Chanel Lipstick in Pirate | Baublebar Earrings | Elena Ghisellini Handbag similar version here & here, borrowed from the boutique at The Little Nell
A little over a week ago, my girlfriend Caitlyn and I went on a girls winter getaway to Aspen. She and I have been BFF's for the past few years and both decided we needed to get away for a few days and do something fun. We had both been craving winter weather and snow and Aspen was the ideal destination.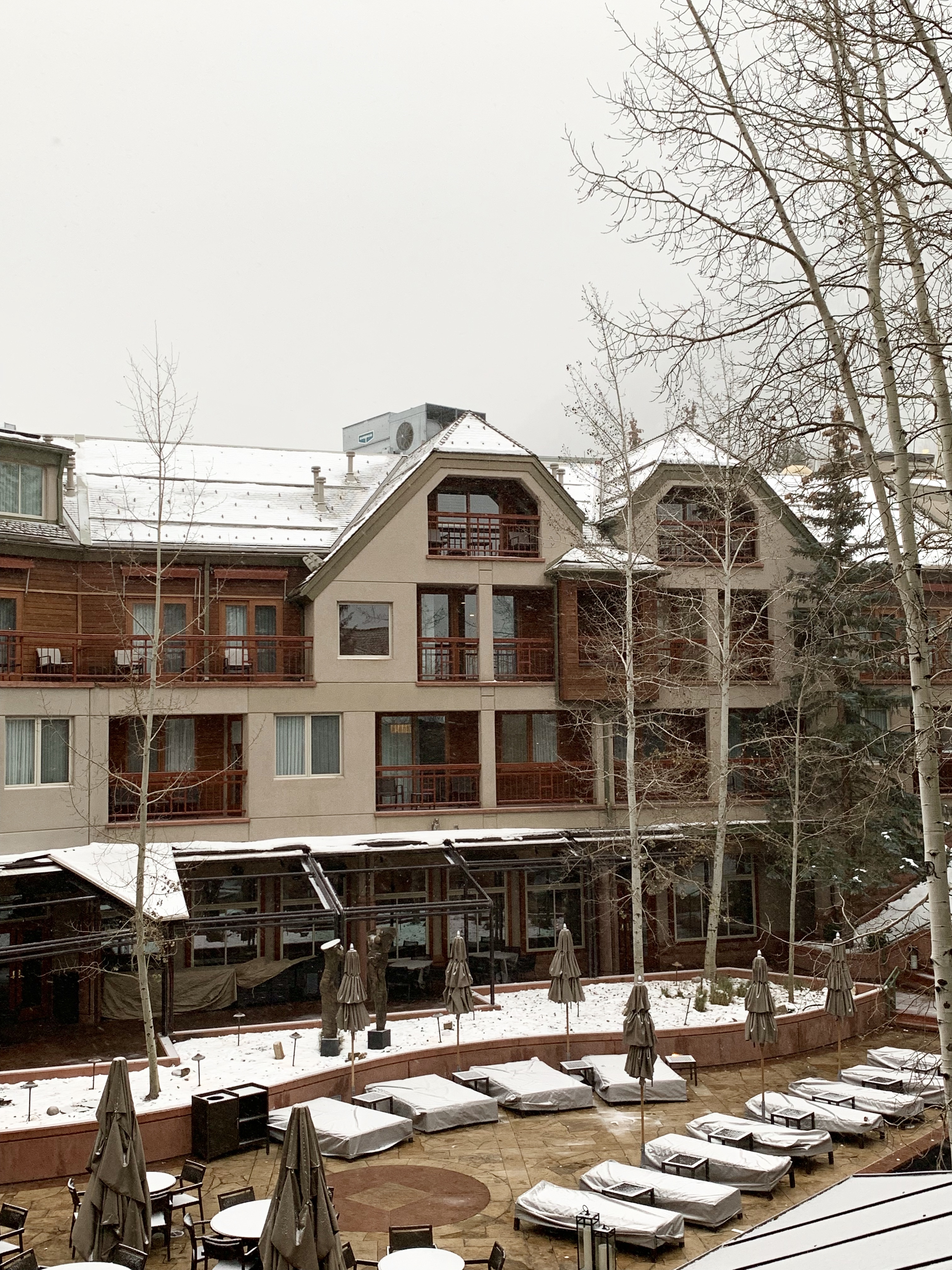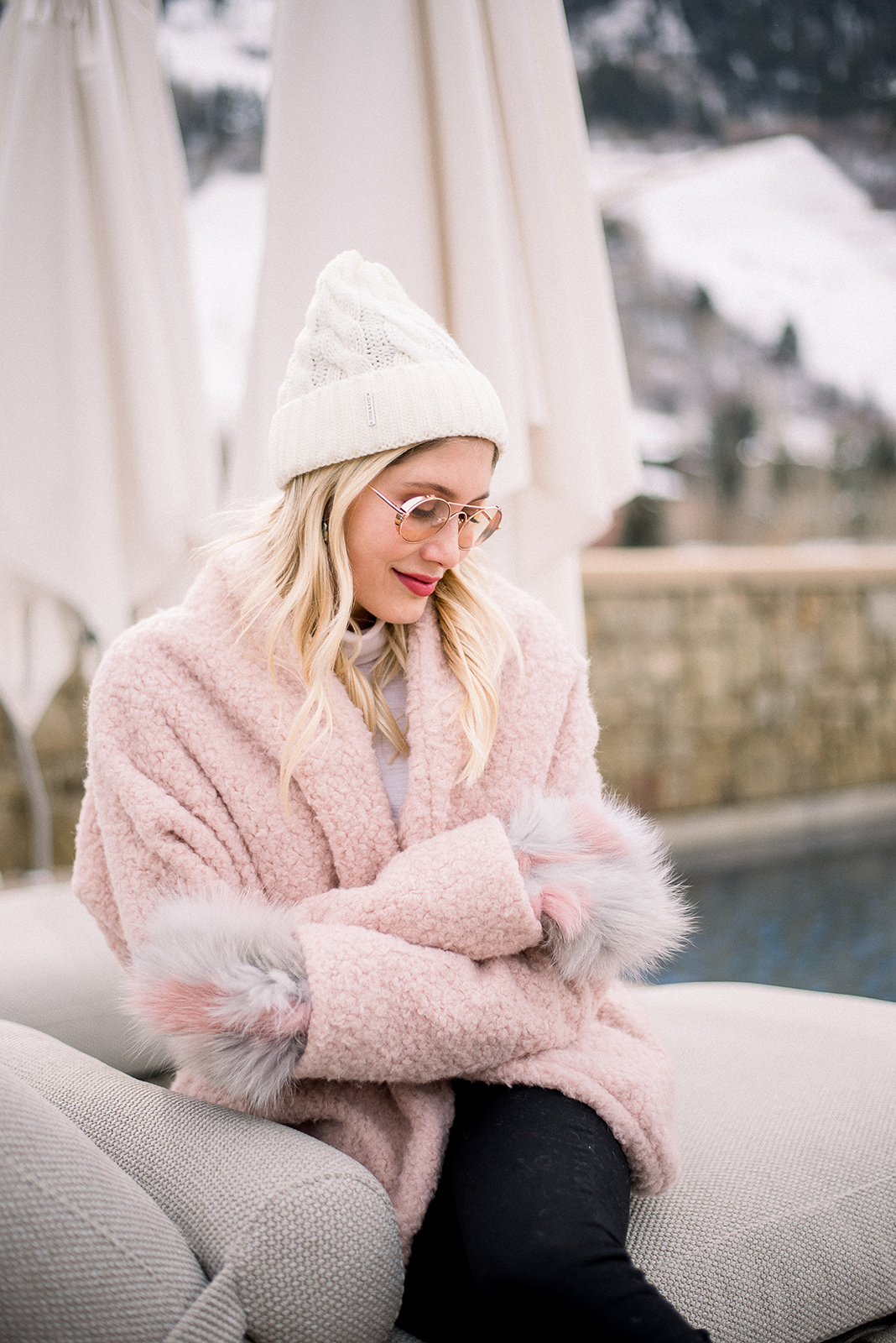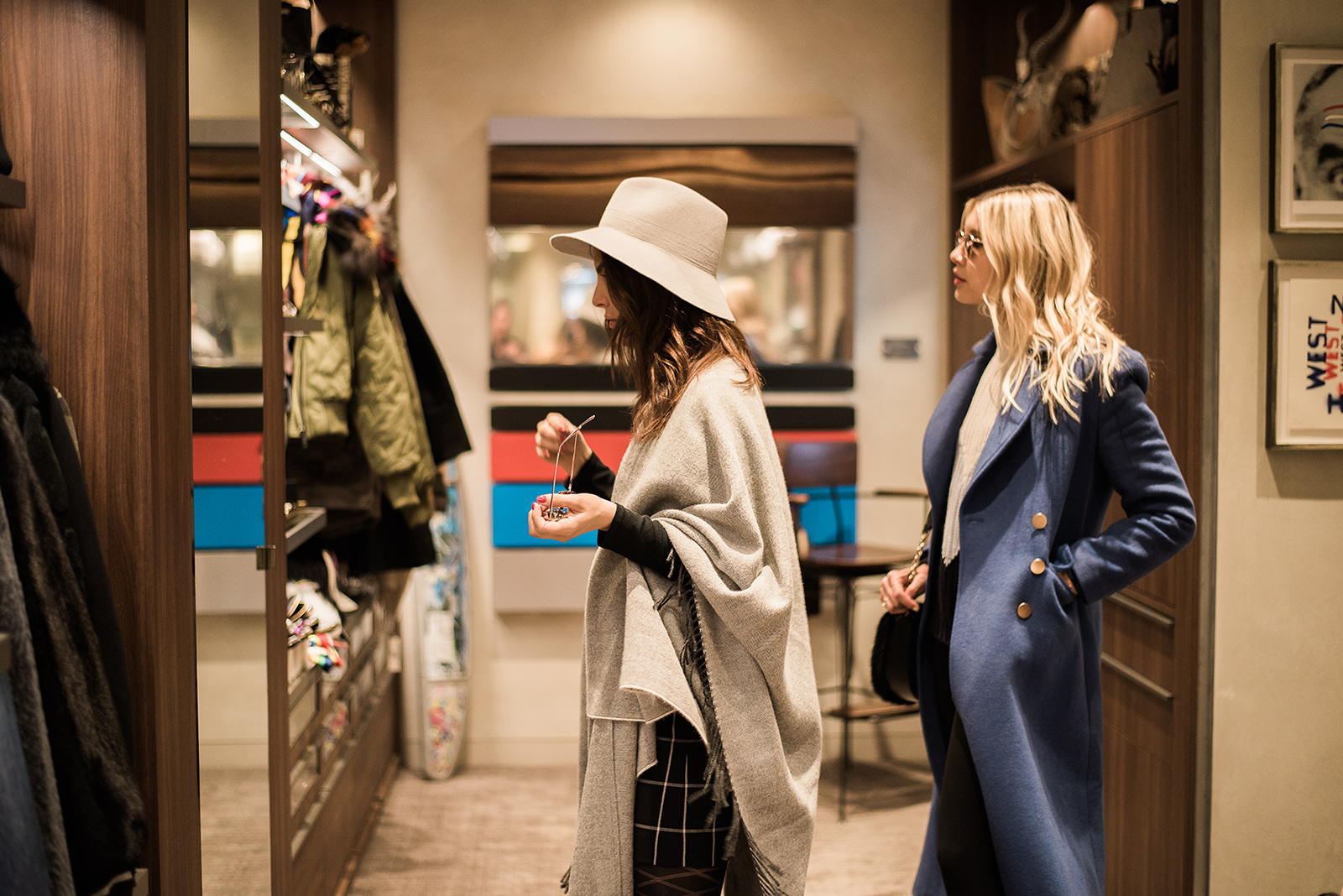 We stayed at
The Little Nell
which is the most incredible hotel. It is a five star, five diamond hotel and epitomizes luxury and comfort at its finest. Not only is it situated in the most amazing part of Aspen, but it is ski in, ski out as well. It also happens to be home to Ajax Tavern which is the ultimate aprés ski setting and the cheeseburger and truffle fries are a must order for lunch. The accommodations are top notch as well and we had a wonderful spacious room. The fireplace was my favorite part because I love sitting by a cozy fire and having a glass of wine and unwinding from the day. I also love hot cider and every afternoon around 3pm they serve cider at The Little Nell and Cait and I would sit in "The Living Room" which is this cozy area that resembles a private residence and has a comfy lounge area with a fireplace. It makes for the perfect area to sit and sip on cider.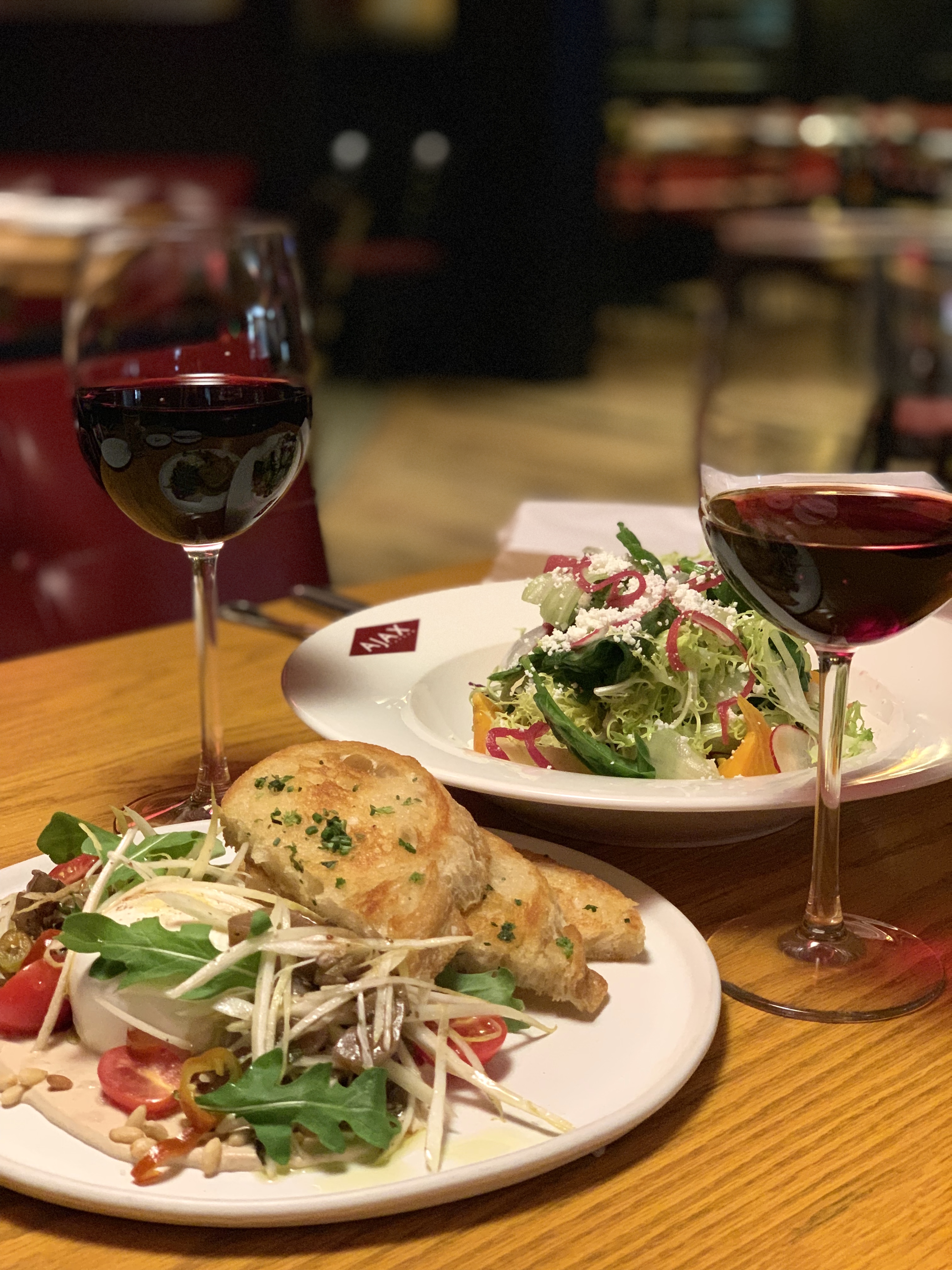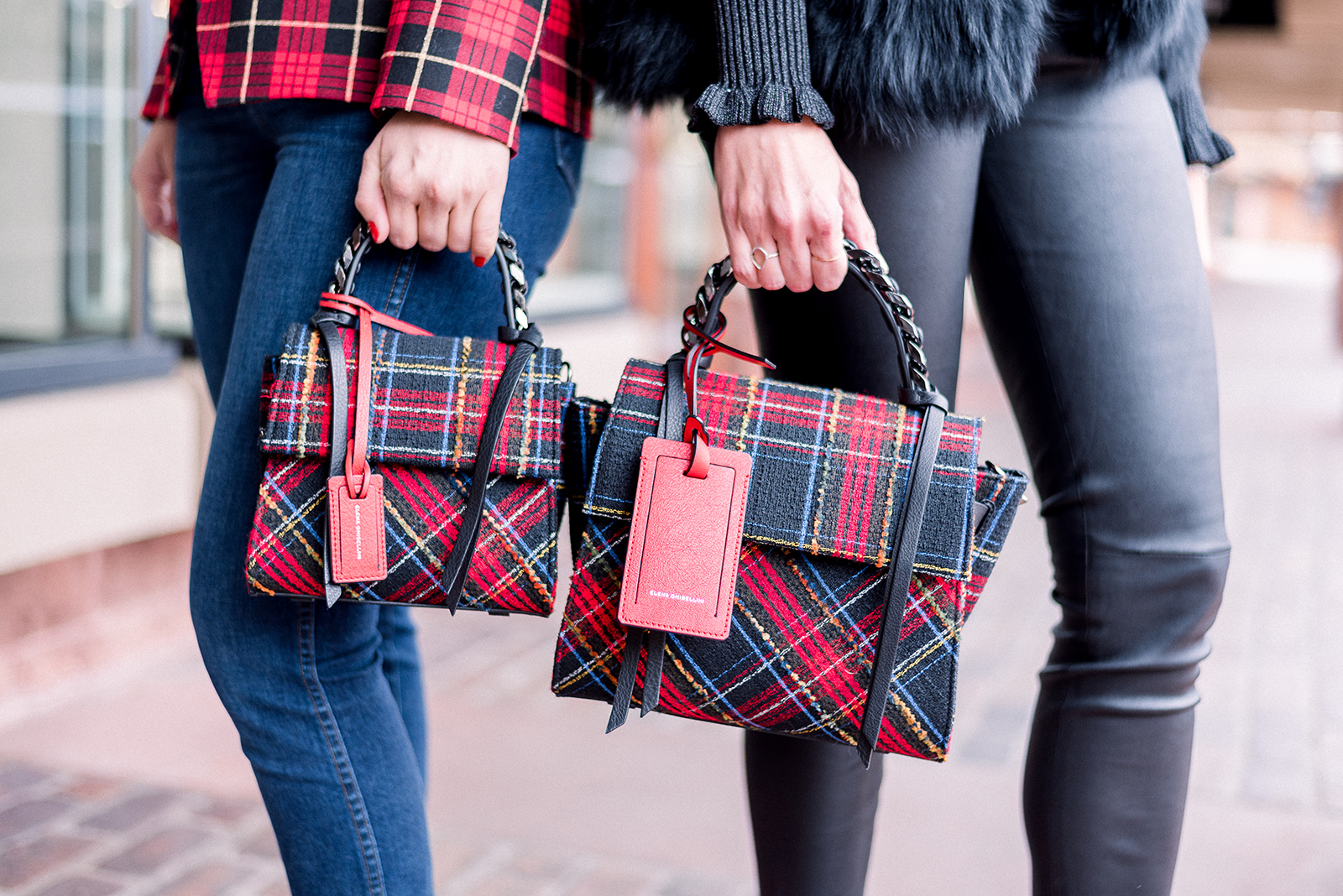 Also, I am a total foodie, so I have to share the amazing food options at the hotel. One morning we ordered room service and it was by far the best room service I have ever had. Another morning we ate breakfast in Element 47, which is a beautiful spot to dine and again one of the most amazing meals. I joked with Cait on the trip that all we did was eat and drink our way through Aspen and I honestly think that is the best way to go. I left feeling so content and I am already ready to go back!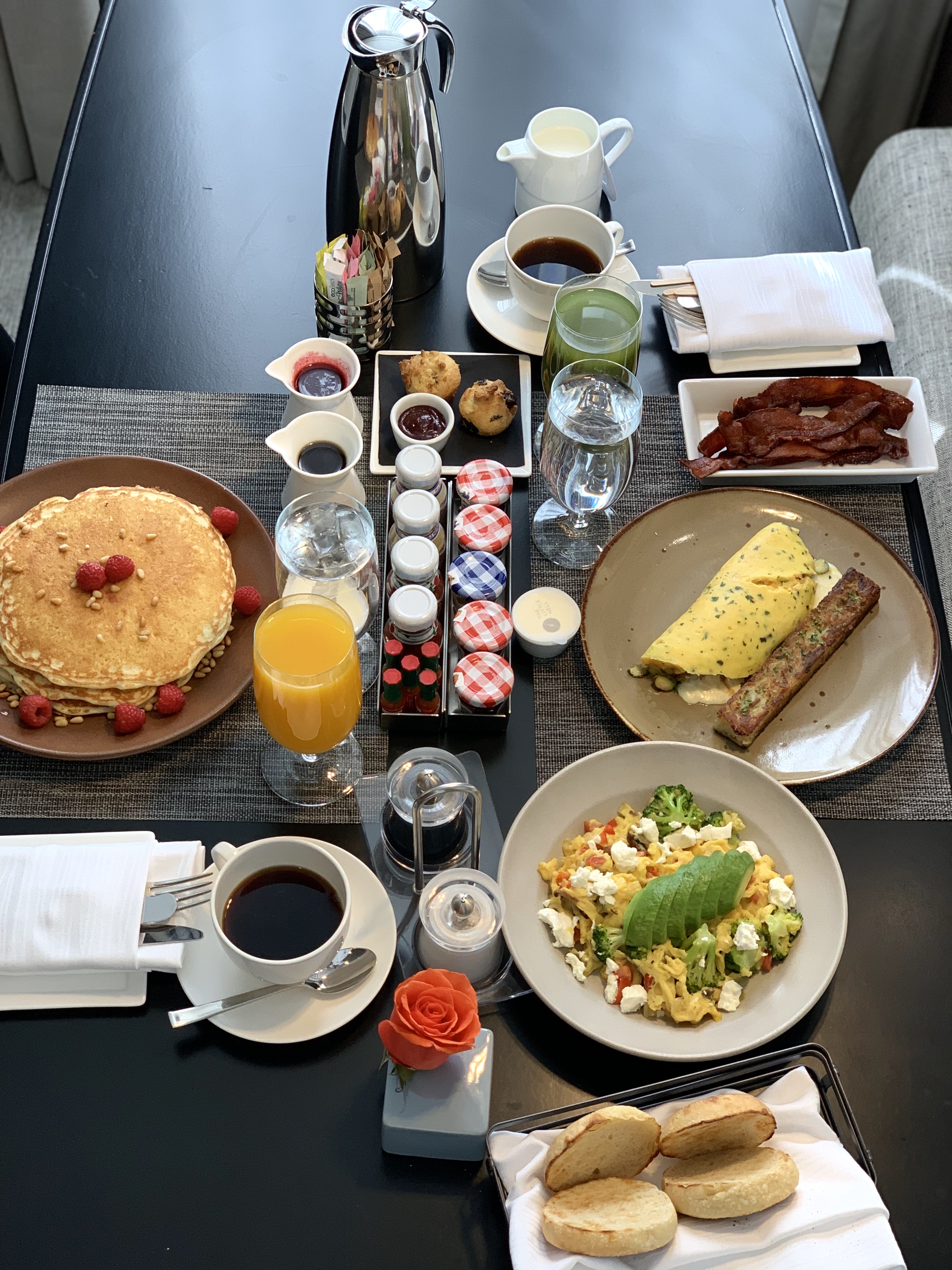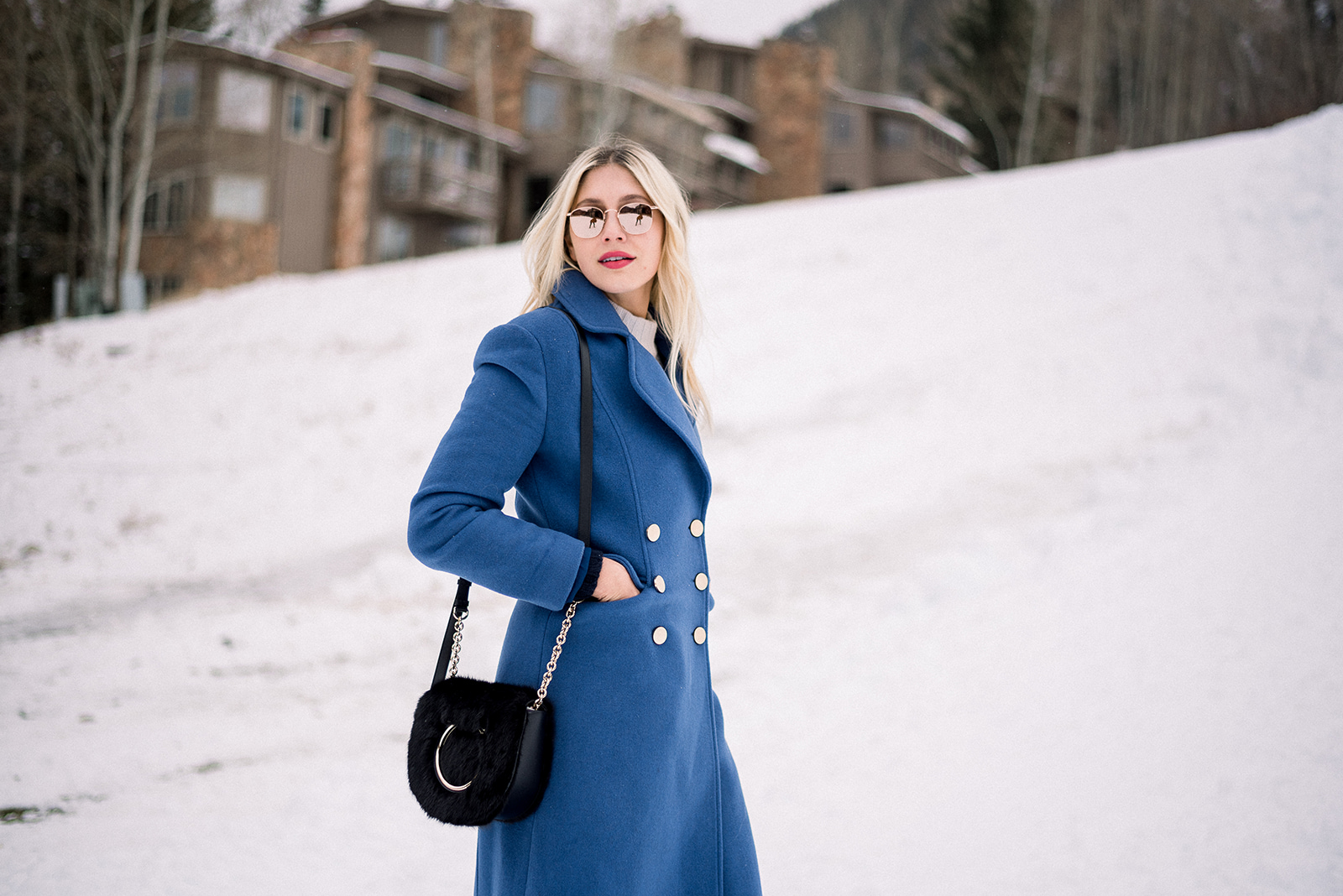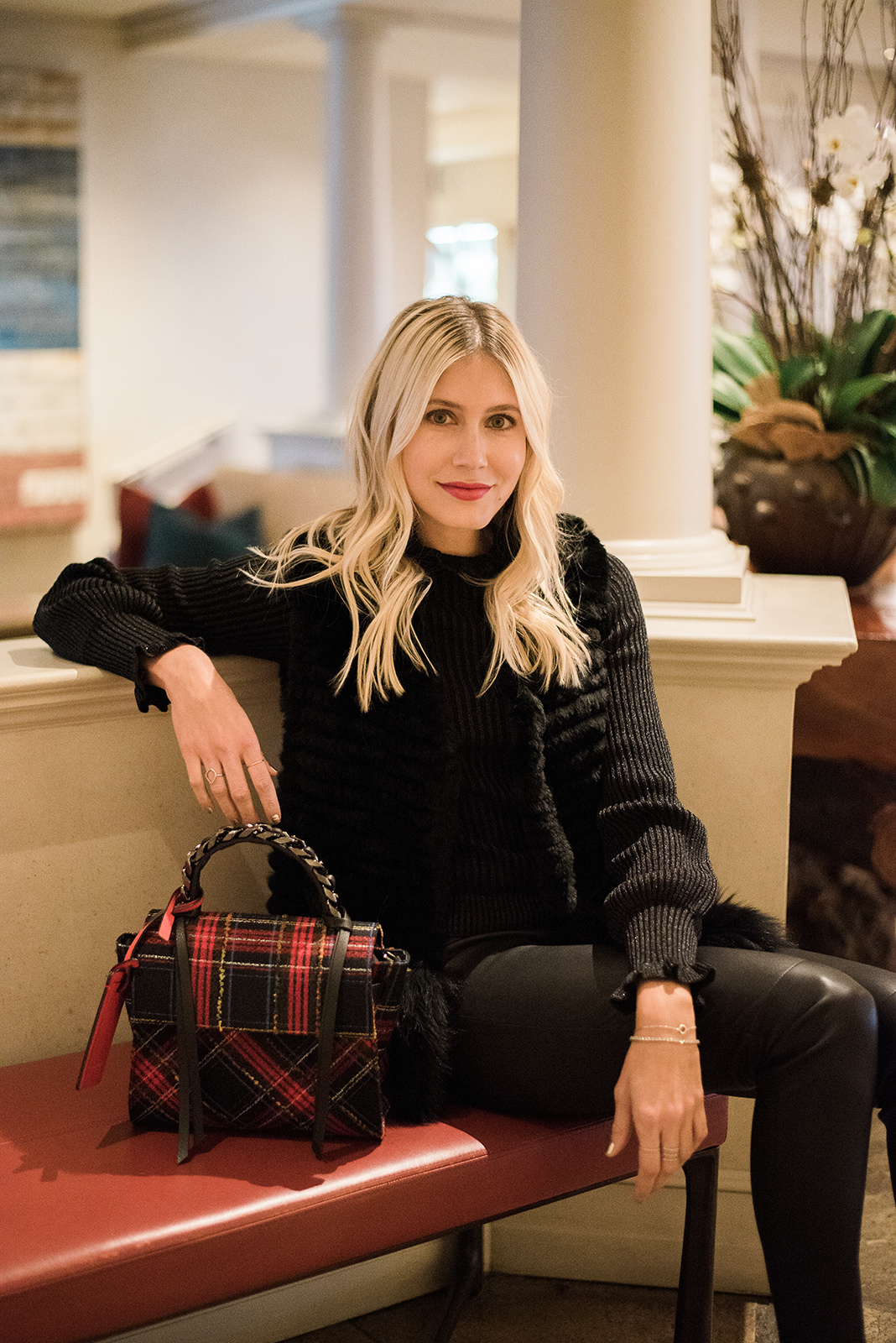 We also had the pleasure of meeting with one of the sommeliers named Carlton at the hotel and got a tour of the wine cellar which is an amazing site to see. We sampled some wine and chatted with him about how they determine what wine to carry at the hotel. We even got to sign the wall in the room with our names which is a fun tradition they started a few years back.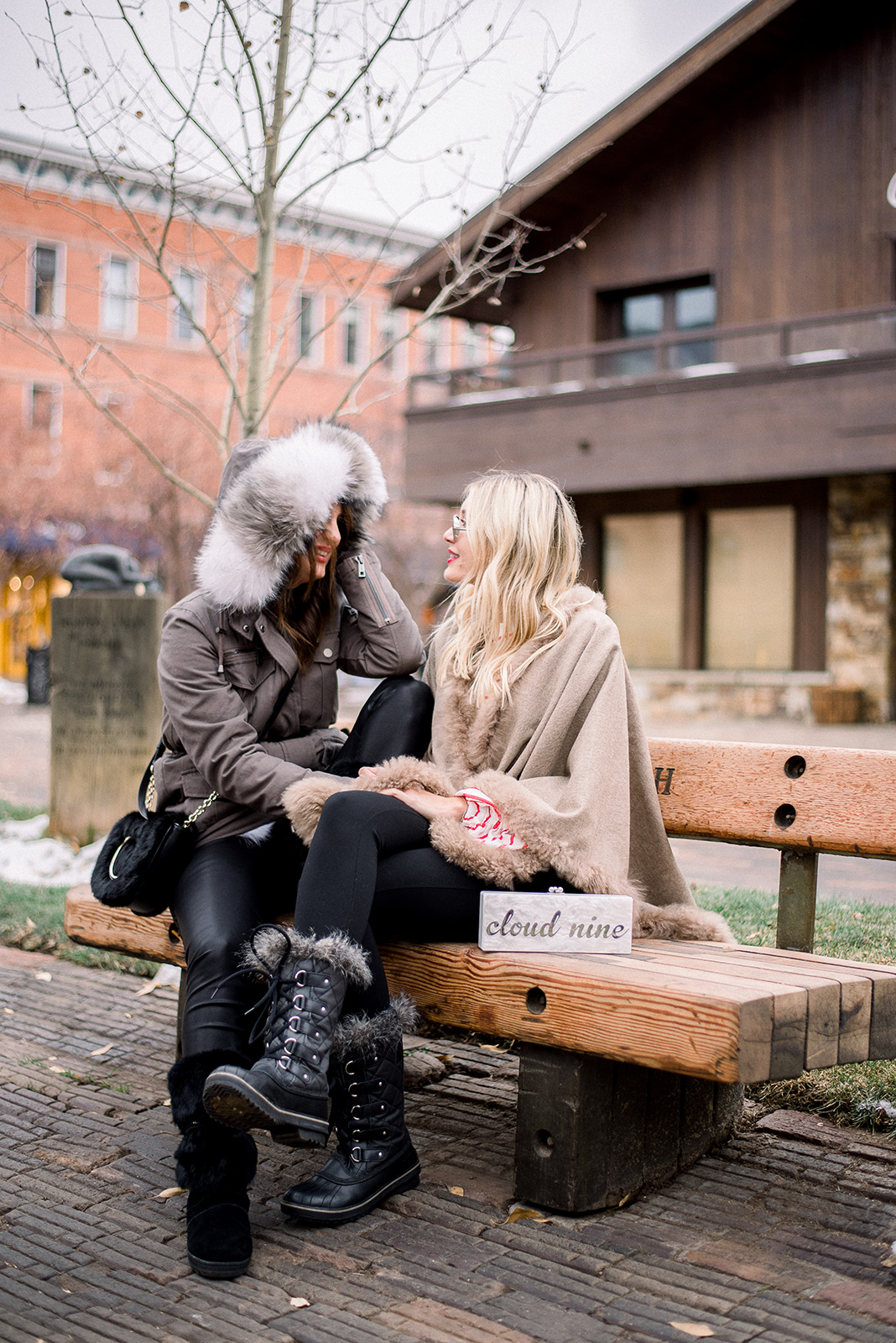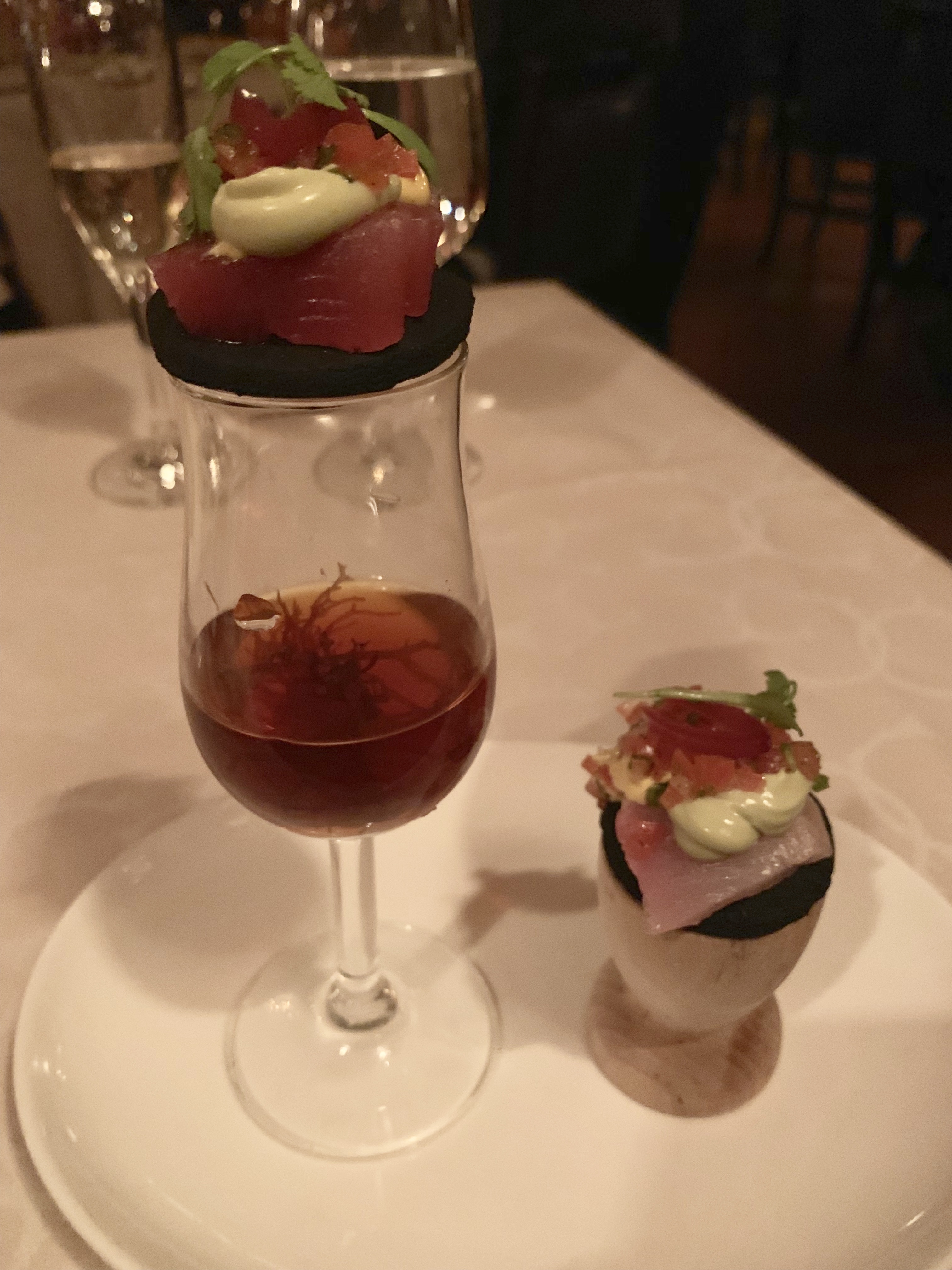 One of the evenings we went to
The Caribou Club
for dinner which is a private members only club. We had an incredible dining experience and the entire team at the club was so welcoming and accommodating. We had some very delicious and decadent courses, complete with champagne and wine pairings and after this experience I am considering a membership immediately.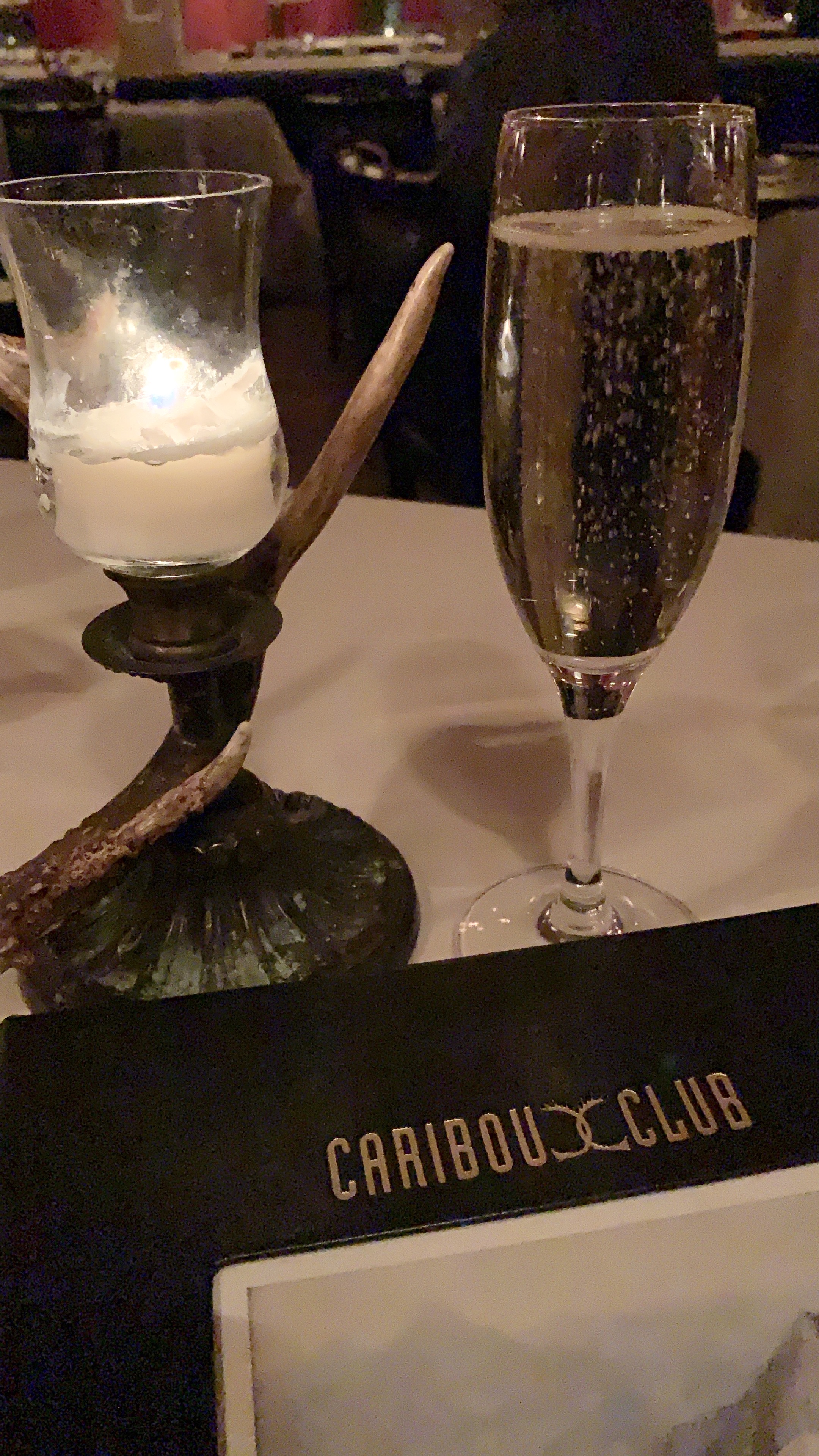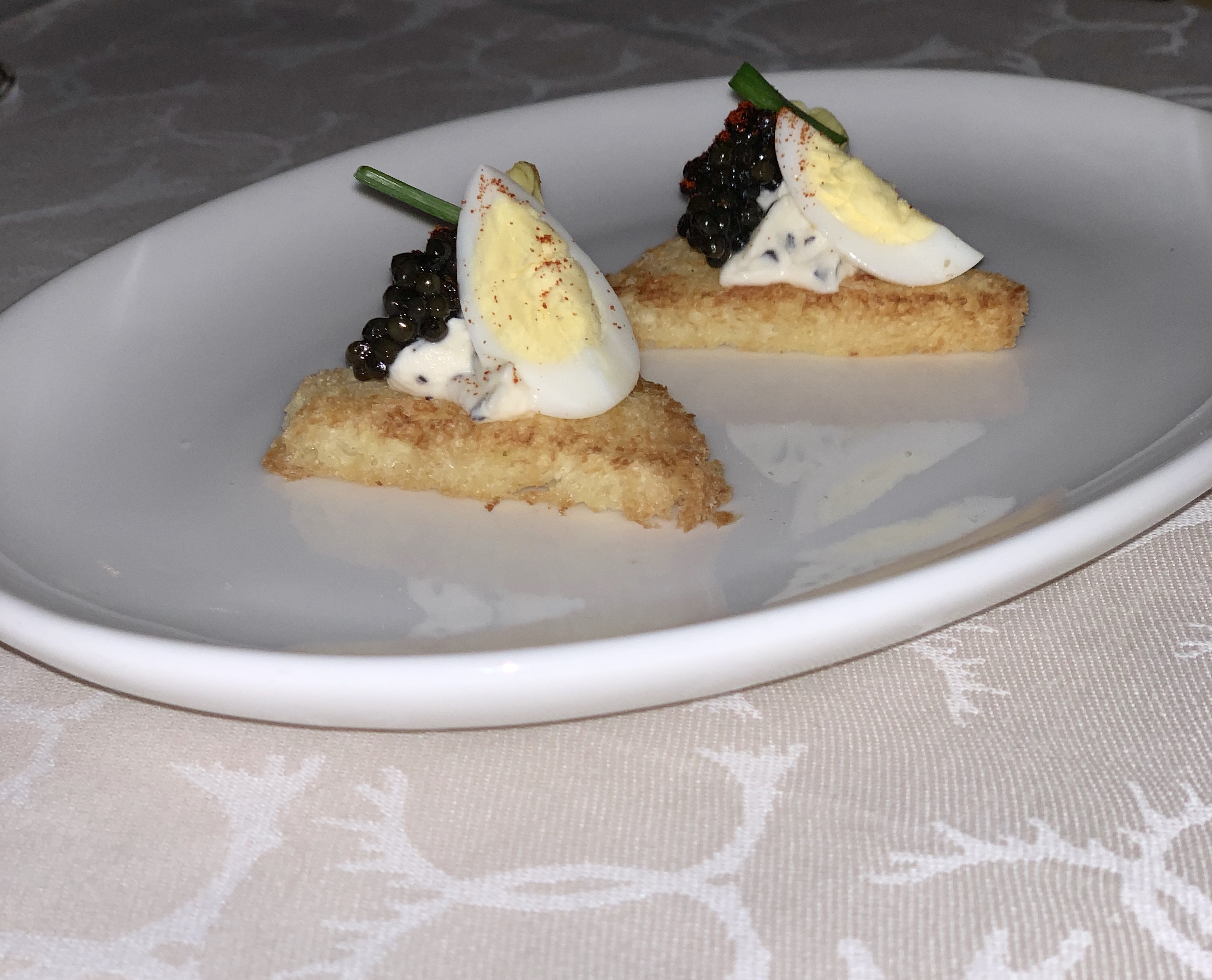 On our last full day we shot some photos with a local photographer named Jacie who was the sweetest person ever! We shot at the hotel, the
Residences at The Little Nell
(which are amazing and available for purchase or rent), and around town. It snowed during our photoshoot which made it even more magical. We even got to play dress up with some of the items in the hotel gift shop and they have so many amazing things, I wanted everything I put on.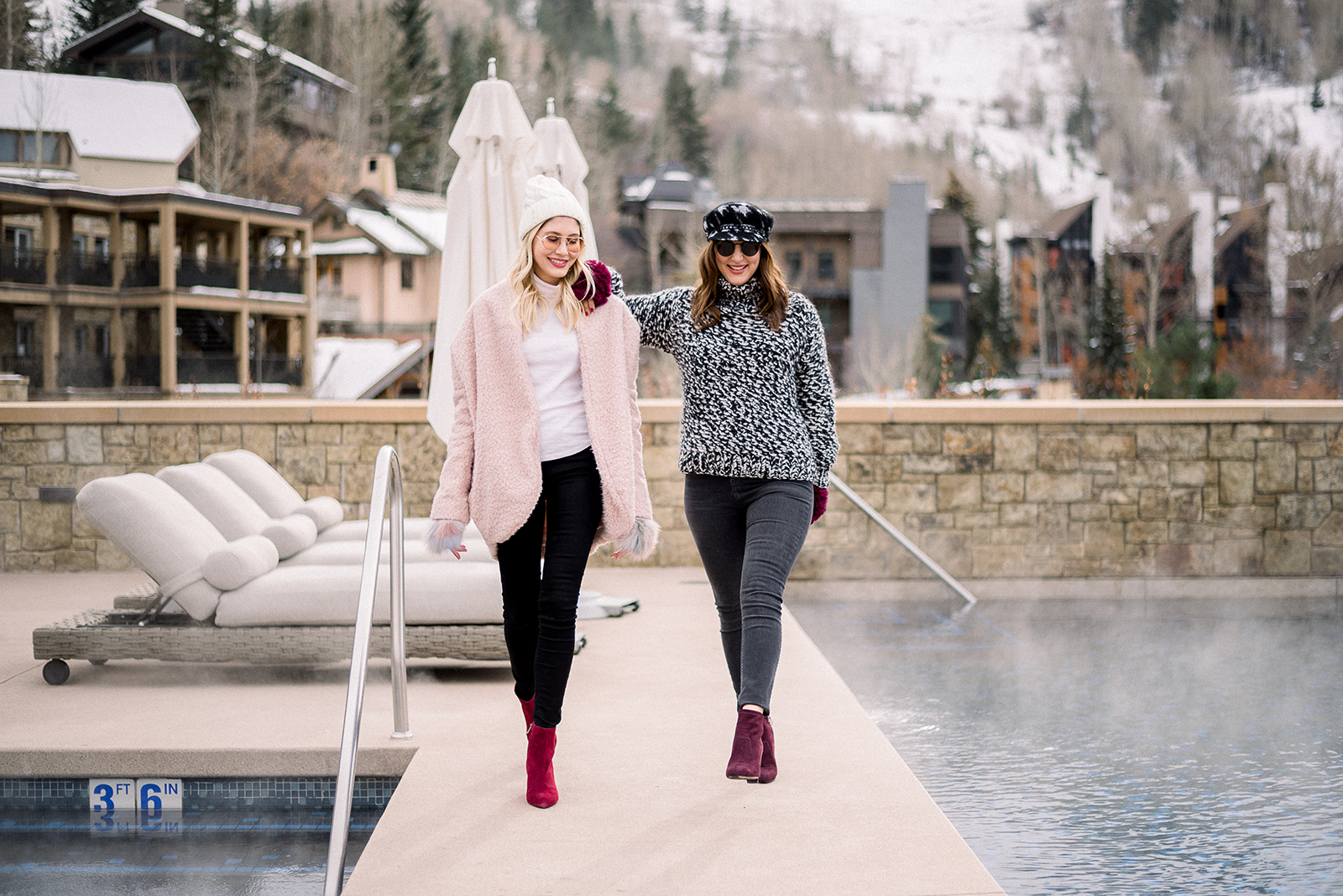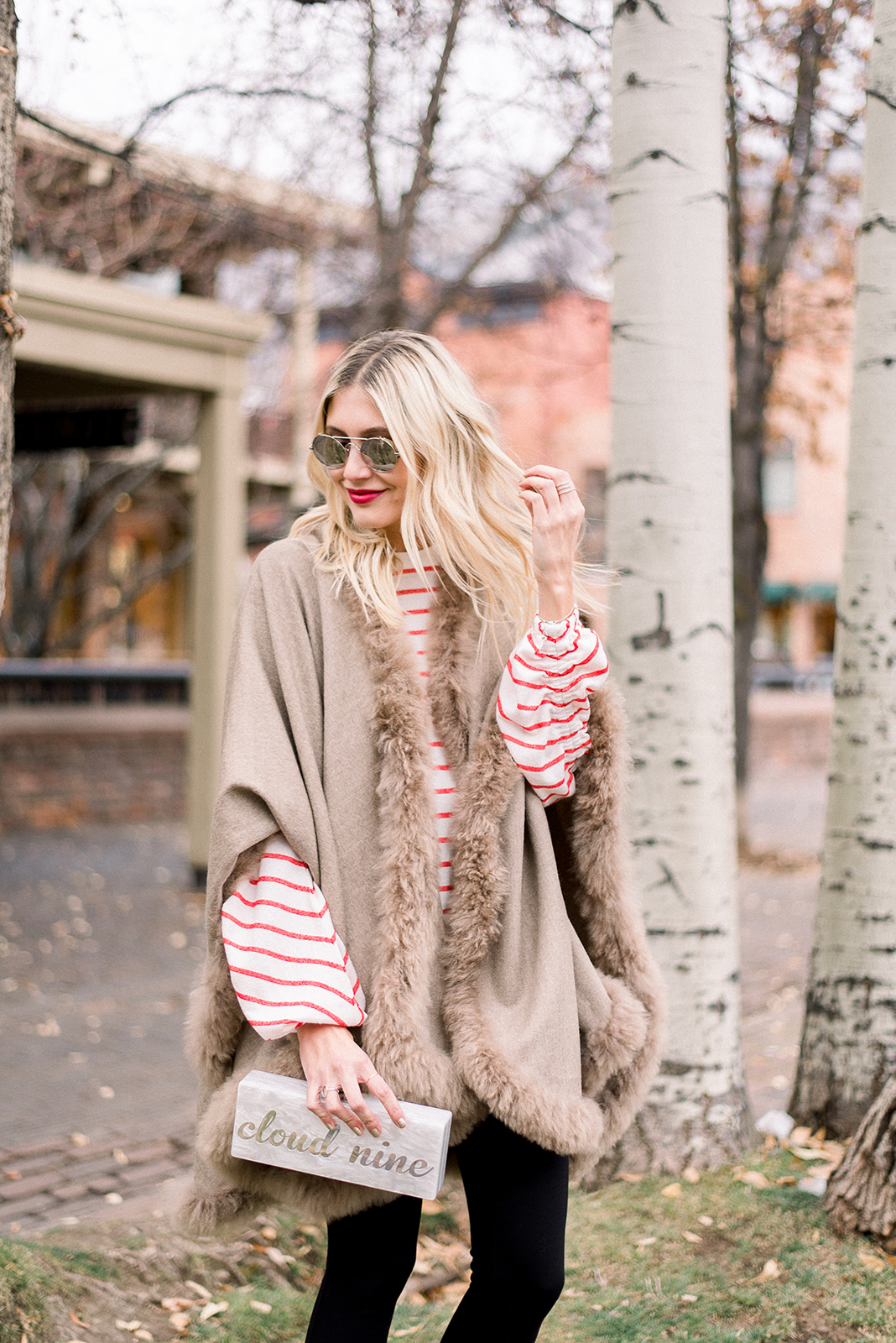 I think it is safe to say that after this truly unforgettable girl's trip Caitlyn and I will definitely be coming back to Aspen soon. If you are looking to plan a winter trip, please do yourself a favor and go to Aspen and stay at The Little Nell. You are certainly in for a treat and you can thank me later.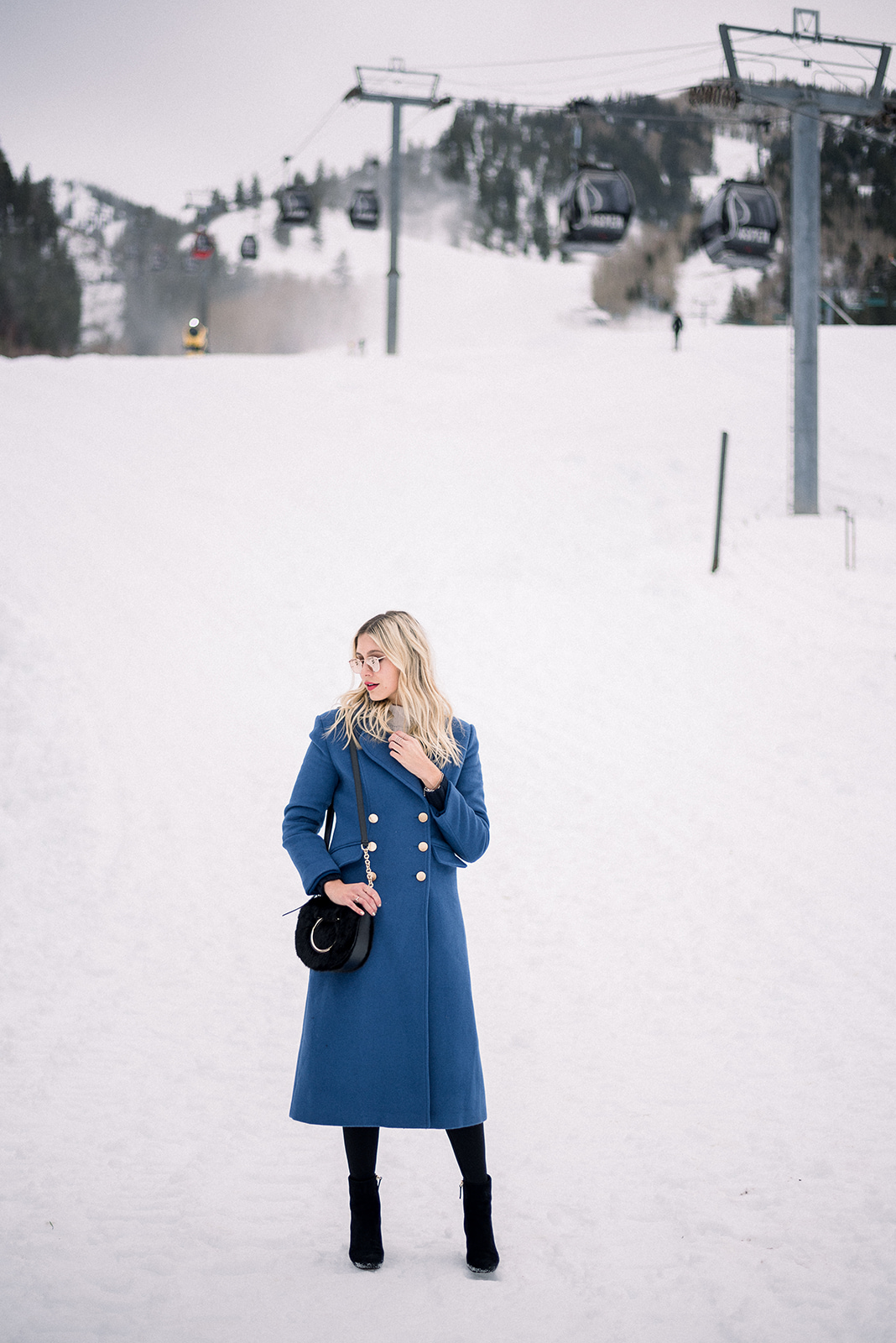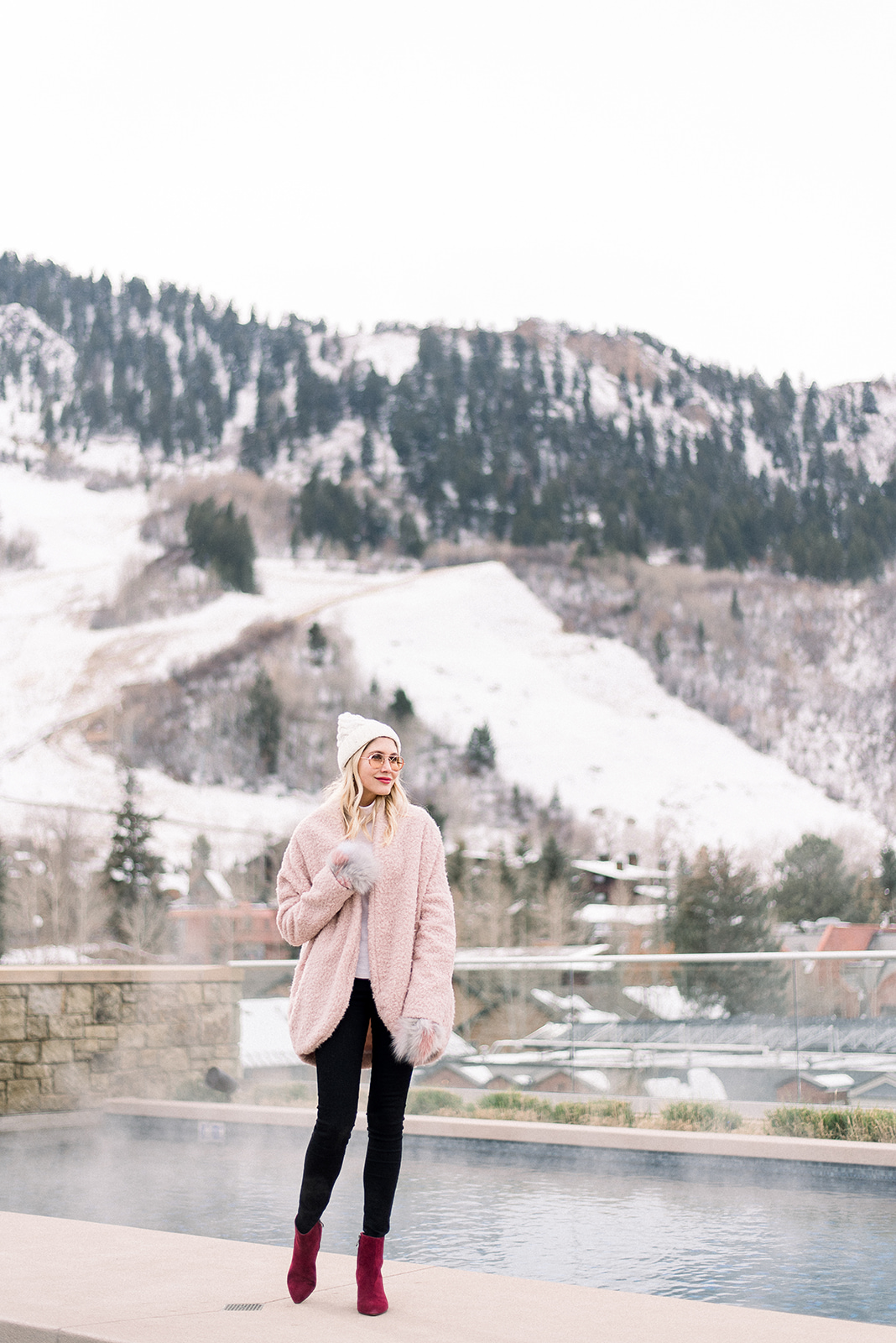 xoxo